Robin Williams — who first made America laugh and eventually touched "every element of the human spirit" in a remarkable range of performances — died at his Northern California home Monday.
"He has been battling severe depression of late," his media representative Mara Buxbaum told CNN. "This is a tragic and sudden loss. The family respectfully asks for their privacy as they grieve during this very difficult time."
Coroner investigators suspect "the death to be a suicide due to asphyxia," according to a statement from the Marin County, California, Sheriff's Office.
Williams married graphic designer Susan Schneider in Napa Valley, California, ceremony in October 2011.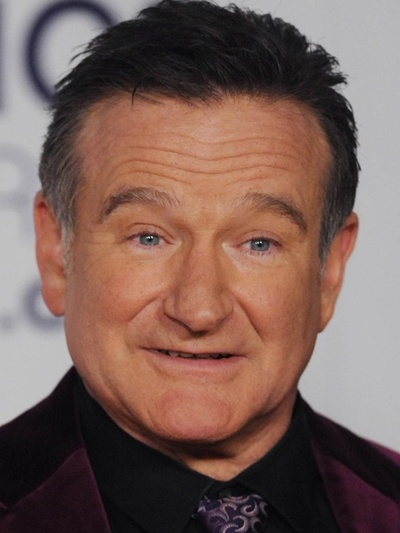 "This morning, I lost my husband and my best friend, while the world lost one of its most beloved artists and beautiful human beings. I am utterly heartbroken," Schneider said.
"On behalf of Robin's family, we are asking for privacy during our time of profound grief. As he is remembered, it is our hope the focus will not be on Robin's death, but on the countless moments of joy and laughter he gave to millions."
President Barack Obama's statement sent from the White House summed it up:
"Robin Williams was an airman, a doctor, a genie, a nanny, a president, a professor, a bangarang Peter Pan, and everything in between. But he was one of a kind. He arrived in our lives as an alien — but he ended up touching every element of the human spirit. He made us laugh. He made us cry. He gave his immeasurable talent freely and generously to those who needed it most — from our troops stationed abroad to the marginalized on our own streets."
Williams made at least two trips to rehab for drug treatment, including a visit this summer, and he underwent heart surgery in 2009.
Williams, born in Chicago on July 21, 1951, studied theater at Juilliard School before taking his stand up act to nightclubs. He was cast as Mork, an alien visitor to Earth, for a 1978 episode of television's "Happy Days."
(c) CNN