R Kay has shaved.
That was what I was thinking of writing when I fast saw these pictures but I came up with the one that made you click this story.
Now back to the topic at hand. Super producer R Kay has shaved his dreads after having them for close to 15 years. This was something that we had written about when DNG shaved his dreads back then and it seems R Kay has finally decided to make a change of his new look.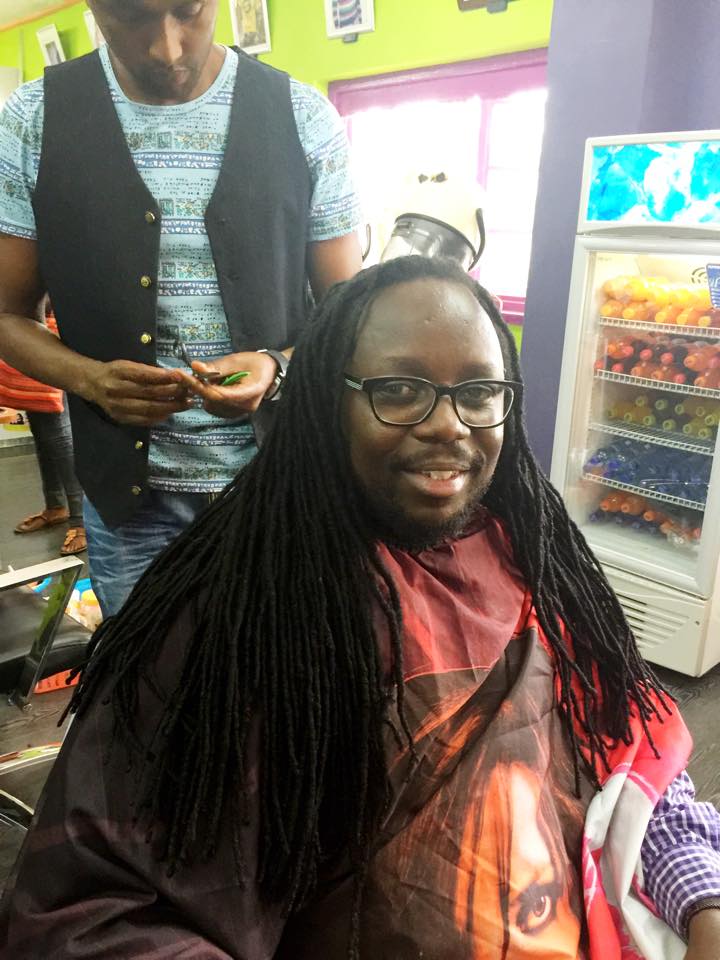 Accompanied by his wife, R Kay graced Roots salon based in the CBD opposite Nation centre where he was shaved by the same guy who shaved DNG called Steve.
See pictures.