We have different types of Kenyan gospel awards and now we have another by the name
Rift Valley Gospel Awards.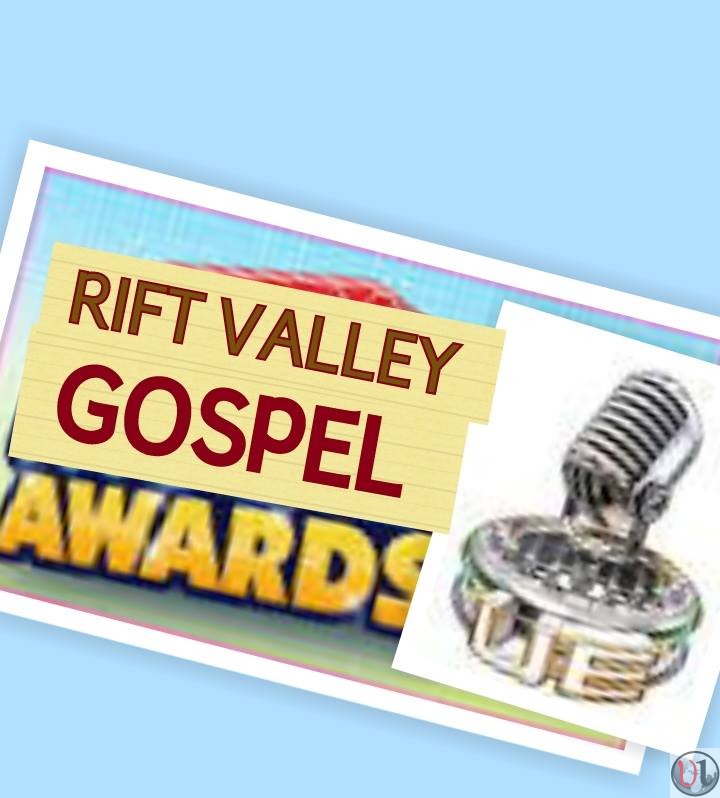 Rift valley gospel awards holds its first ever awards event whose sole aim is to reward talented gospel artists and producers mostly from the Rift Valley region is now here with us. In August they launched their first tour dubbed as "Rift Valley Tours" and now they officially unveil Rift Valley Gospel Awards.
Emmy Kosgei , Faith Kosgei and the main man Mr T among other artists have been nominated for this prestigious awards ceremony. Am sure many cant wait to vote for their favorites.
The voting lines are now open and will be closed on 5th December, to vote SMS the keyword of your favorite artist to 22230.
Here is the full list of Rift Valley gospel awards nominees.
AUDIO PRODUCER OF THE YEAR
D0. BRERSAW
D2. ASEMBO
D3. JESSE BANDA
D4.BWENIEVE
D5. HOCKEY
D6. HONESTY RECORDS
D7. MIK MXC MPRODUCTION
FEMALE ARTIST
B0. EVELYNE WANJIRU
B2. EMMY KOSGEI
B3. FAITH KOSGEI
B4. MERCY GICHOHI
B5.JECINTAH OMONDI
B6. EUNIQUE WANJIKU
B7. MAGGY SAUREY
B8. MARYANN TUTUMA
B9. SHEILA MARK
B10. CHARITY TAJEU
GROUP OF THE YEAR
SO. SYMPHONY
S2.WALAWI
S3.NICHOLAS HERMONYS
S4.CAMP DAVID
S5.PUNCH MINISTERS
S6.REJUVINATOR
S7.CUBANOTICS
S8.VIGIRANT THE BAND
S9.0ASIS FAMILY
MALE ARTIST
A0. MR T
A2. DANIEL OLE TONINIO
A3. OLE WILLY
A4. BAMDOGO
A5. OCHIPRAIZE
A6.ALLAN ARON
A7. KAPUTA
A8. YODEL
A9. OMURWA
A10. OVERCOMER
A11. JML
A12. PST JOEL KIMETO
A13. PST DICKSON THUO
MOST PROMISING ARTIST OF THE YEAR
U0. DANNY C
U2. CHARLES MUCHENDU
U3. WILSON NAYIOMA
U.4. MERCY SIANTO
U5. EDDAH NKOYO
U6. BRENDAH CHEROTICH
U7. PRAISE MAKENA
U8. MERCY ONJURE
U9. FLOZZI
U10. SAM MANGA
U11. DIDI KIMER
U12. EMOX
U13. FELISTUS MARITIT
U14. DEVADD
GOSPEL RADIO OF THE YEAR
Y0. TOP TEN COUNT DOWN
Y2. MISISIMKO-RADIO YA MWANANCHI
Y3. ENKESHA OSINKOLIO-NOSIM FM
Y4. KAS ILOSU-KASS FM
Y5. TAFRIJA ZA WAUMINI-RADIO AMANI
Y6. SUNDAY MIX-MAYIAN FM
Y7. SUNDAY MIX-MAYIAN FM
Y8. GENESIS SHOW-HERO RADIO
Y9. SABATH MIX-CHAMGE FM
Y10. KARONET NEMIE-CHAMGE FM
 ALBUM OF THE YEAR 
TO. MOSHI BILA MOTO -BY OLE WILLY
T2. WAWEZA -BY EVELYNE WANJIKU
T3. USIFE MOYO-BY JECINTA KIBUKU MAARA
T4. WOLOLO-BY EMMY KOSGEI
T5. KIBOIBOI RANI -BY FAITH KOSGEI
T6. SIGIRIETI-BY PST JOEL KIMETO
T7. HITHO-BY ALLAN ARON
NEW ARTIST OF THE YEAR
CO. BELINDA CHEROTICH
C2. K TWISTER
C3. IMAX
C4. MAANEEZY
C5. L-JAY MAASAI
C6. SAM MANGA
C7. EDDAH NKOYO
C8. MERCY ONJURE
C9. ZAE DE KIM
C10. ELIGIT
C11. FLOZI
C12. FELISTUS MALATIT
C13. PRAISE MAKENA
C14. DIDI KIMER
C15. STEPHEN LEKEN
 KIKUYU SONG OF THE YEAR
MO. NYAMBARARIA-BY JECINTA KIBUKU
M2. NDIMUTORANIA-BY GRACE K
M3. NGWARIRIA MOTHE -BY SAMMY EMINENT
M4. NIWIKITE MAGEGANIA- BY SAMMY IRUNGU
M5. NDATHIMA -BY PST MINE WANJIRU
M6. MADU MADU- BY MARION MWANGI
M7. ANIRIRA KAYU-BY FRANCIS G NGANGA
 DANCE CREW OF THE YEAR
RO. GOSPEL WARRIOR
R2. JASPER
R3. Y4C
R4. DISCIPLES
R5. REVOLUTIONERS
R6. ALTERKINGS
R7. CODE 07
R8. HAPPY DANCERS
R9. CHRISTIAN DIOR
R10. GAZZA
SONG WRITER OF THE YEAR
V0-Everlyne wanjiru
V2-Pst joel kimeto
V3-Maryanne Tutuma
V4-Dr Guuya
V5-Ole willy
V6-Emmy kosgei
V7- Allan Aron
V8-Daniel ole Toninio
V9-Sammy Eminent
V10-Faith kosgei
V11-Pst Dickson Thuo