Kenya is a model investment destination and an example for the rest of Africa, Sir Richard Branson, founder and CEO of the Virgin Group, has said. He declared this yesterday when he led a group of investors for talks with President Uhuru Kenyatta at Harambee House office.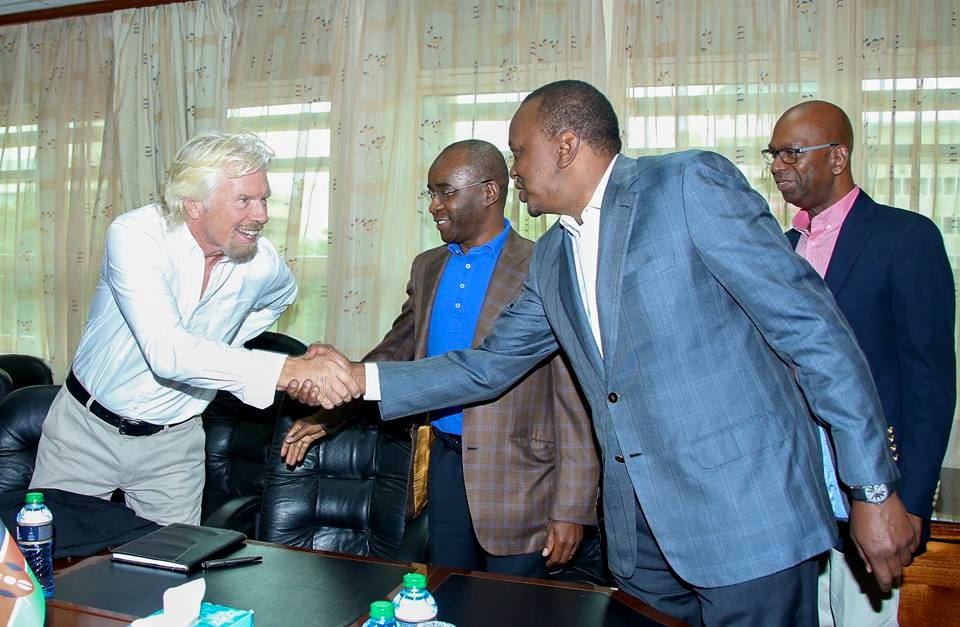 Together, they explored how to make the most of Kenya's abundant potential for green energy. Other investors in the delegation included Jacqueline Novogratz (founder and CEO, Acumen), Chris Anderson (curator, TED Conference) Dipender Saluja (Capricorn Investments), Steve Jurvetson (Draper Fisher Jurvetson), Strive Masiyiwa (founder and chair, Econet Wireless), Jean Oelwang (CEO, Virgin Unite) and Zia Khan of the Rockefeller Foundation.
Sir Richard said the proposed renewables project would benefit the 50 per cent of Kenyans yet to access electricity. "Investors in this initiative have chosen Kenya because the Government is ready to listen to ideas and help implement them," he said. He pointed out that the project would cover Kenya and Rwanda, before being rolled out to other parts of Africa. Both countries would serve as models. The initiative comes in the wake of recent reports identifying a significant role for green mini-grids in rural electrification.