The GSU Recce squad has been celebrated for their hard work and skill when it comes to matters of robbery or a terror attack. Recce squad is a team that is well trained and there presence was much felt during the Westgate Attack where they helped rescue many Kenyans who were stuck inside of the mall.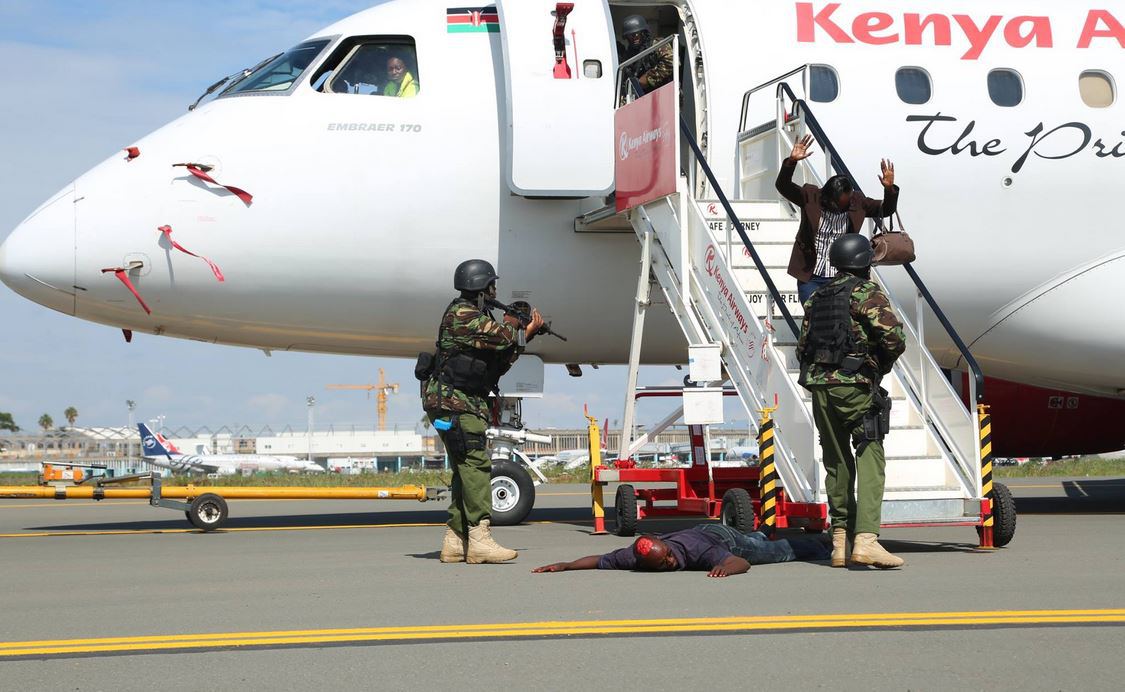 Having gone through continuous preparations on how to neutralize a threat, the Recce squad decided to showcase their skill when they created a mock terrorist attack at JKIA yesterday and countered the same attack with a plan of safeguarding the victims who might be affected.
This was the scenario: A group of Terrorist this morning hijacked a flight KQ KXXX set to leave for Malindi. The flight had 30 passengers. The terrorists demanded food, refueling facilities and a flight plan to their destination of choice. The GSU Recce team neutralized the threat, with casualties being evacuated by the Red Cross to various city hospitals.
All airports under ICAO regulations and standards are obligated to do such drills once every three years to increase their preparedness.
Props courtesy of Nairobiwire