Niko Linked

brand has gone again to check on new

Kenyan gospel

singers that we haven't written about. Today now we introduce gospel singer

Rachael pretty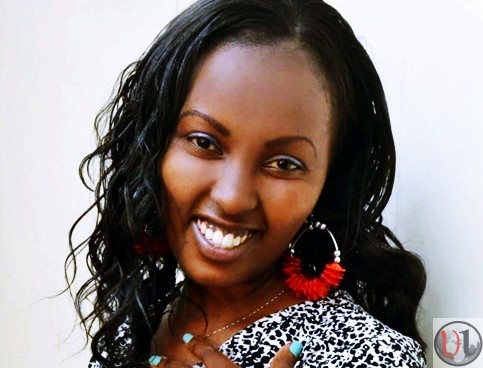 Who is Rachel Pretty
Rachael is an upcoming artist who is getting along well and patient to fly high,born again and a teacher by professional and motivational speaker.
How did You Discover that You  Can sing?
It was last year around august 2012 after a good friend spotted my talent and motivated me to sing though it was never a plan for me to sing or even record…within that period i familiarized with a producer who advised me on what to do since had no idea of whatever goes on in the studio or rather how music is recorded.
 I did my first song Shikilia Tumaini which the album was released in February this year (2013) (SHIKILIA TUMAINI ALBUM) audio done by NOEL WAITARA.  During that time I had not yet gotten a good stage performance since I was still new with even how to perform but eventually got a few chances to sing in church n also other people's album launch.
In February my uncle who is  promoter and music manager of( victorious events)Victor Benson ,approached me and invited me and another artist to  tour around  UK so that i could be able to lay a platform abroad and meet new fans who had already heard of my song and liked  them.
Having gotten that chance I felt I needed to record a new album (NYEKEKEA) which the audios are already out,so at the moment i have two albums shikilia tumaini and nyenyekea
I traveled with a fellow artist (JEROMARSH) and we went performing around  UK-and  its was quite a good moment to learn and perform too. We came back later  having been there for a month and will be going back soon
Basically I would say I have only been in music  for less than a year and hoping to scale higher.
Who inspires me?
I love worship very much and internationally Matt Redman and Don Moen are  my all time favorite. I have almost all albums locally for the late Chibalonza and Sarah Kiarie really move my heart their worship is real and  encourages me a lot i do to have all their albums.
What Are Your Dreams
Dreams and visions are many that I have but off course I desire to become a big artist someday and already I count myself lucky that I got chances to perform internationally having started music a few months ago.
Actually that was one of my dreams to go outside and perform and if all goes well with what I do, I would love to raise projects like helping the poor with part of income that  I will get from my music and later on come up with a school mostly based on helping children who are less fortunate.
Thank you Rachael We Wish You All the Best In Your music journey .