Night is the period between sunset and sunrise, especially the hours of darkness whereas running is the act of a person, animal, or thing that moves faster hence night running is the act of running at night and night runners are the kind of people who run at night.
Homabay County made history after some of the residents from that noble county asked the government to consider them being registered with the Ministry of Sports and Culture.  However His Excellency the governor of Homabay County Cyprian Awiti  declined recognizing them as part of his county development agenda.
"After watching in disbelief a story which was aired in one of the local television channels about night runners from my county, I would want to categorically state the following….
1. My government has at no single time made any contacts with the said group and has no intents of doing that whatsoever .
2. It's unethical according to Luo traditions and customs to entertain such habits within the society.
3. My government will only focus on developing ideas and agendas that are geared towards improving the lives of people from my county and I don't see "night running" featuring anywhere in our plans. Finally I would say my government abhor such habits and as a family we do not intend to entertain it. Wish you a blessed fruitful week .
The influential Woman Representative Honorable Gladys Wanga cleared the air after the night runners made headlines in a local TV station.
"For those wondering Let me delink myself from the 'wanga' of Homabay whom I have seen on news tonight. There is absolutely no relation to myself or family. Have a goodnight free of night runners."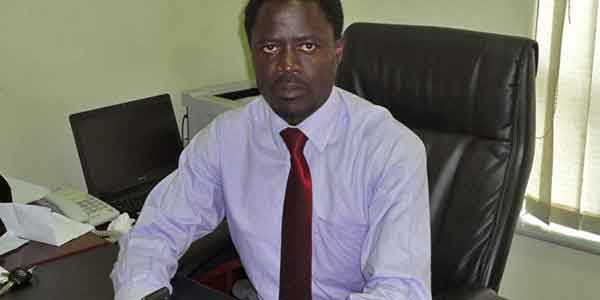 Homabay Town Constituency Member of Parliament Honorable Peter Kaluma, condemned the act as barbaric. Kaluma who spoke with Uliza Links through a telephone interview stated that the few night runners who had the courage to expose themselves in a public TV station were doing what is called formal recognition. He emphasized on them apologizing as soon as possible.
"Luos are very proud people and Homabay is a county of pure Luos. Night running is not acceptable in this modern society, those people should be ex- communicated from the society because they have demeaned our pride from a great county that has great legendary of perverse human beings like  Tom Mboya and the likes, they owe us real time apology", he said.
The legislator explained that night running is more rampant in Kisii, specifically Keroka where it is combined with Witchery. "People from Kisii can remove a dead corpse from its coffin, Kaluma continued. In some parts of luo Nyanza like Asembo, Uyoma and Rarieda, some use the hippos and hyenas to do the witchcraft ordeal, however i am glad my constituency is not affected. Homabay Town Constituency has the most refined retrogressive Kenyans".