On our story feature this Tuesday we bring you a inspiring story of a Kenyan gospel singer by the name Pastor BDP who shares his story with us.
My name is Pastor Abraham Njoroge Nganga better known as pastor Abby or pastor BDP. I am 30 years old and a graduate from Virginia Commonwealth University in Richmond VA, USA. I graduated with a major in Sports/entertainment and Event management, with a concentration in sports management under the school of education and a minor in business. Currently I am the Country representative and key account manager of Ipsos Rwanda. I have now been a committed saved Christian for 6 years now, I emphasize "committed" because I got saved a long time ago but never really practiced what I preached. God has a way of getting our attention when it seems like we are giving everything else attention but him.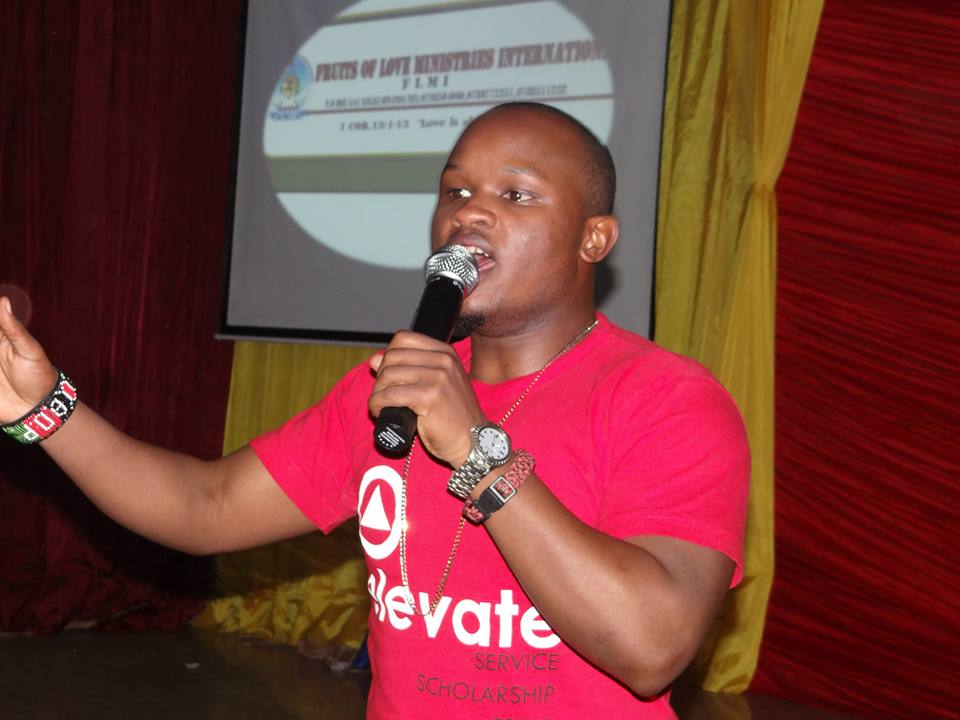 Sometimes the way he does it might be somewhat uncomfortable and one may even feel undeserving of it. Well that is what happened to me. I went to the USA at a young age, actually I was 15 or 16 years old, back then it was considered "very cool" to fly out west. Once I got there I joined grade 11 which is equivalent to form 2 , all was well, I continued with my spiritual walk with God, having been brought up in a Christian home and committed member of the Christian Union at Kirangari Boys High School. After graduation from senior high, I left my parents house and moved to a different city for college (University). I attended Virginia Commonwealth University in Richmond, which is the capital city of Virginia. It's at VCU that my eyes got opened to the "real college world" I had heard of college stories and the craziness thereof but had never experienced it.
Growing up in Kenya we used to hear stories of and watch TV and just fantasize about USA life style, well it was my time to live out this fantasy, the first semester was okay spiritually, but I started my downfall in the second semester when all of a sudden I started gaining some kind of popularity, my regular friends changed and I moved into a different crowd, I started "hanging out" with the "it" crowd. In the beginning it was rather innocent but after getting a good taste of alcohol, weed and crazy all night long parties, innocence was thrown out the window quick. I started throwing my own parties and teamed up with my home boy and formed an entertainment company, we would rent out clubs and throw parties, and if it was not a club party then we were throwing a strip party in our house. I loved wild parties and wild dancing. This new found status lead me to the "drug trade" and now I was supplying wild parties and drugs.
I started light, just selling small bags of weed called "dime bags" to selling larger amounts. I expanded the business to selling ecstasy pills. The downfall continued (although to me I was on top of the world) when I got affiliated with one of the most famous and dangerous gangs in USA called the bloods. I just loved being identified with the bloods, I thought they were the coolest human beings on earth, many places and photos I went I never left behind my red bandana. My wild lifestyle saw me get into altercations severally and land in jail severally, I got robbed severally and one time at gun point because of the flashy dressing and "bling bling". I thought I had it all; I was living a dream, the life of people that I used to see on TV while in Kenya. I was loving it, not knowing I was so blind.
The Bible in the book of proverbs 14:12 says "There is a way that seems right to a man, but in the end it leads to death". I was on my way to death and I didn't even know it. I continued with my University education and miraculously graduated, but before I left Richmond, fate had it that I would go through the most trying time of my life; I call it the "slap of my life" with God's big hand. My wild lifestyle had landed me in an unfamiliar and very uncomfortable predicament, and instead of proclaiming the beauty of salvation to my peers I was concentrating more on becoming recognized among my peers. I wanted too be the "go to guy" for anything that is fun to a young person.
All through, I now believe God had a plan and a different and definitely better future for me than what I wanted for myself but he saw that I was making it hard for him to fulfill his will in my life, so he dealt hard with me and gave me a crucial wake up call, I landed in Hamptons Road Regional Jail in Portsmouth Virginia and was there for almost two years. This is how it happened….after graduation, I was given a dark green, brown leather seats Mercedes Benz c280 by a family friend…yea I know…didn't have to pay a dime….back then, I didn't think too much about it… but looking back now…I often ask myself…why was God being so good to me while I was busy just being bad to him? The car was given to me the night after Thanksgiving diner at the family friend's house, I was not supposed to drive it out that night, but me, being the person that I was then, was not going to just sit in the house (my folks were out working, night shift) knowing I have the keys to a Benz outside, and having just graduated, I was loving life, So I went out "night driving"…my first stop, a 7-11 store and bought Heineken's, black and mild cigars and rolling papers for my weed. After driving around for about 30 minutes while drinking, smoking and driving with the top and windows down and music blasting, I got pulled over by the cops, they did a breathalyzer test and was found to be driving under the influence. I had to do one month in jail for DUI, after my one month was over, I was supposed to go home but they detained me longer as the realized that I had a "long rap sheet" meaning my record was very bad, I had been severally caught with weed on me and arrested for drug peddling and disorderly conduct several times. So they said I was a threat to society and since I was not American they detained me in the immigration Pod of the jail. Now this was not like the other "small jails" I had been used to. This was the real deal, orange jump suits, slippers and all that.
The first six months was tough because you constantly have to prove to somebody that your are not "soft", the fact that I was affiliated to the bloods helped because I found many in jail. With the money I got in jail from friends and family through my commissary account, I bought a small radio and started listening every night to this gospel rap show. I asked for many books to read and for some reason I started developing some sort of peace within me, I was not scared of the future anymore, I had accepted my situation and one night on the phone with my Mom she told me "son, it doesn't matter what you are going through, you can always find something to thank God for" and I found that "something" and I took it and ran with it. One night in my cell, I was listening to a preaching and the preacher did an altar call and right there in my jail cell I rededicated my life back to Christ.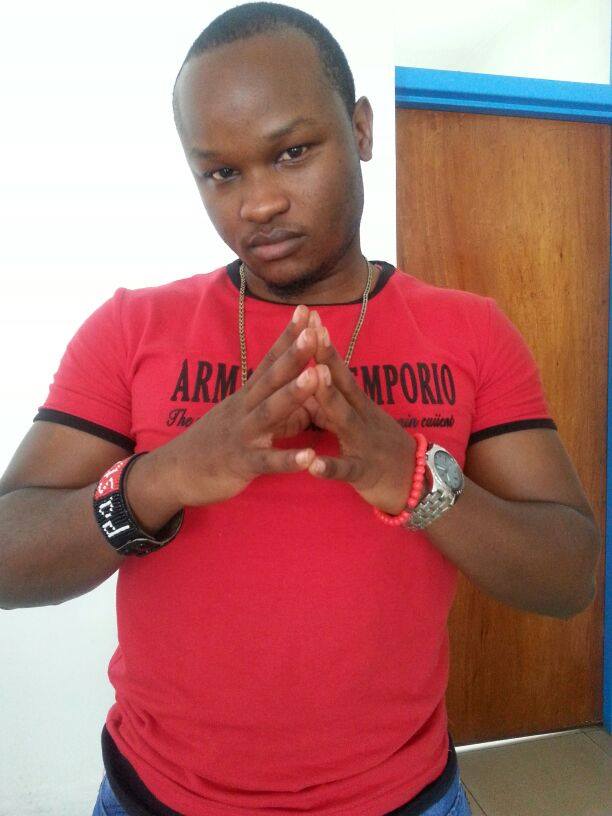 I immediately started writing gospel rap lyrics and I also started a bible study session every night with some of the other convicts. Every night we would gather around a table and read God's word and discuss it, meaning that every day I had to study and prepare what I was going to share to the people, eventually people around the table started prophesying of how I will end up being a pastor when I am out. I always looked at them and laughed, knowing that I am just as bad as they are and this "Bible study thing" was really just to pass time, but God knew what he was doing; he used convicts to prophesy to me of my purpose in life. God gave me favor in Jail, as I was able to relate well with the guards and even get to leave the pod occasionally for work duty. Everybody wanted to be a "worker" but only a few were selected and I was one of them. As a worker we ate better and slept better than all the others. reminds me of the story of Joseph and how God gave him favor in Jail.
I came across "The word of faith" magazine during that period of which I call the darkest in my life but also the most helpful. It was the January 2008 article and its title was "2008 consecration in the new year", a perfect title for my situation as I wanted to start afresh with a clean slate in this new year (then 2008), all the articles touched me and still do especially Kenneth E. Hagin article on "consecration to Gods plan" and Lynette Hagin article on "relying on the Holy Spirit in order to fulfill your call". I learned how to align the plans I have for myself with the will of God in my personal life and in general, and obey God in all areas of my life which is not an easy thing to do as a young man. Most often young Christians obey God for the most part but are not fully surrendered to God on some areas and this gives them reason to justify some actions they do that are not in the will of God, so am learning not to be one of the latter and I thank God because coming across such important information changed my life.
Not only did the magazine help me to rededicate my life to God but the same day I read the magazine is the same day I got an idea to create a youth ministry, so in other words God used 'the word of faith magazine" to reveal to me one of his purposes in my life which is to reach out to the youth who are prone to the same dangers I was. This is how it happened, when I finished reading the last article I turned to the back of the magazine and I saw a group of teenagers wearing identical black T-shirts written "I believe", there were smaller pictures of other apparel including hats and wristbands and their website address www.ibelievethemovement.com, all this and especially the group photo and the address which had the movement in it, got me thinking; I immediately got a strong passion and desire to get a group of youth together and start a "movement" just like "I believe". I immediately prayed about it and told God that if it was really from him, to give me ideas for a theme name and plan. I then started brain storming for names and came up with S4G ministries (Squad 4 God). From there I started jotting down ideas and dividing the ministry into departments which I call "units". I wrote the complete constitution, structure, etc for the whole ministry and was just waiting to get out and get to work for God. I Thought God would use me for his purpose in the same land that I had abused his grace but God had other plans for me.
I got deported back home to Kenya in 2009 in what should have been the most humiliating, frustrating and embarrassing moments for me but for some reason it was okay, I had inner peace, a feeling contrary to what I was supposed to be feeling. The journey to Kenya had its own share of excitement, I was escorted to Dulles International Airport by armed immigration police, that made me feel like a really dangerous criminal. I was not given a chance to go back home and park, or say bye to my family and friends, how I had come in to jail, almost two years ago was how I was going back home, same clothes but now with a large black trash bag of all the things I had acquired in jail during the time I was there i.e. my books, my lyrics, my radio, the extra clothes I had bought, my devotionals, my numerous notes and journals etc. I slang my trash bag proudly on my shoulders and boarded the plane back to a land I had left almost 10 years ago not knowing what awaited me.
This whole time in jail I had not hugged any family member or friend, the visits were limited to a glass between us (just like in the movies) so you can imagine my surprise, excitement and joy seeing my father at Amsterdam airport waiting for me with all my luggage and belongings from my many years in the USA, we hugged emotionally for like 10 minutes, to this day that is the best surprise I have ever got. My father had meticulously planned his trip to coincide with mine with the help of my lawyer and immigration officer and even booked his seat on the plane back to Kenya right next to mine, so that from Amsterdam to Kenya we would go talking and catching up, it was just amazing, a miracle and as mentioned my greatest surprise yet. After landing, my new life in Kenya started at a river road hotel called Kipepeo because the person who was supposed to pick us up did not show up, so you can imagine my state of mind, from flashy living to jail to River road, in one moment disappointed because of the downgrade in lifestyle but on the other hand glad that I was not in jail anymore…better free in Kenya than locked up in the USA right? Although USA jails are pretty decent compared to jail's elsewhere…ohh by the way, I have also been to a Kenya jail….happened before I went to the USA…but that is a story for another day. After several nights at Kipepeo, we finally moved in with Bishop Dr. Stanley Michael Michuki, the general overseer of Hope Restoration Church International and President/Founder of Kenya National Congress of Pentecostal Churches. That move marked the beginning of my life in Christ, this time seriously. I joined the youth department of HRCI Kasarani, and also started teaching the Sunday school kids how to dance.
Eventually I came into the forefront of the youth and also joined the praise and worship team. I enjoyed cleaning the church, wiping the seats, and even participated with laying the concrete floor of the church. After a year of dedicated service I was selected as the youth chairman and in May 1st 2011 I was ordained by my Bishop as the youth pastor and international youth coordinator in a colorful event attended by my Mom and speakers and artists from the USA, as soon as the oil touched my head it started raining hard but as soon as the oil dried off from my head it stopped raining and the ground quickly dried up. It was something I have never seen before. With the anointing now flowing, I was more confident than ever to share my testimony for the first time. During a chat the previous day with my friend and brother, Ringtone, he told me that my music needs to have a backbone to it, people need to hear my story, and he spoke these words having never heard my testimony. So after my ordination I stood infront of the capacity filled church and gave my testimony for the first time to people who had come to now me in a different light.
I was scared, I though people would now shut me out and look down on me, but instead my church family loved me even more and accepted me for whom I was, buggy clothes, du-rag, Ebonics accent an all. With the ordination being a success, approval from family, friends and church, I now felt it was time to launch the ministry God placed in my heart whilst in jail, I immediately gathered a few friends that I knew before I went to the U.S.A and held the first ever S4G meeting which was on Jan 18th 2009. In that meeting I introduced the ministry and also myself, the need for S4G, its objectives and goals, targets and departments. The attendance number for that virgin meeting was good but by the fifth meeting we were at least 20 unofficial members of S4G, so I had the numbers but I lacked the commitment I desired so I cancelled the meetings and restructured everything because I would rather have a few people who are fully committed than many who are partial. So I prayed and thoughtfully revised and I have now been in the process of looking for strong leaders to lead the different departments who will also constitute the board of directors and they will be in charge of recruiting for their individual departments.
I am also in the process of finishing up the constitution and by-laws and getting the ministry registered with the government. All these has not hindered S4G from pursuing our objectives, I have so far had an interview on a major local TV channel here talking about life as a young born again Christian and advising my fellow youth on "grabbing life by the horns" and pursuing ones dreams, I have also grown as an artists, with 9 songs now and two videos and scheduled to release more this year (2014). S4G is an interdenominational ministry and the members all come from different churches around Nairobi and its surroundings. S4G has also visited Jamii children's home in which is located in Africa's second largest and Nairobi's largest slum, Kibera where we interacted, ministered and entertained the kids who also returned the favor. We also gave away clothes to the kids S4G was also involved in organizing Jamii Sunshine camp and Elevate Kenya sports tournament. We are looking forward to undertaking many more activities including volunteering for clean up projects and organizing concerts/entertainment events and sports events. Right now S4G Entertainment (a department of S4G ministries) is planning "Kigali Gospel Weekend" on Friday 29th Aug to Sunday 31st Aug, the first of its kind in Rwanda. We are partnering with System unit and other USA based Speakers and artists.
In conclusion, my life has dramatically changed because of S4G and I would have never got the inspiration I got if it were not for "The Word of Faith Magazine" and Kenneth Hagin Ministries. So to the authors of this magazines, I love your magazine, the work you do for the kingdom and I also love you, may God bless you richly and might and increase your resources and expand your ministry to greater heights, hopefully one day I can meet all of you involved with the ministry and thank you personally for changing my life.
I will always be in God's debt for saving me and snatching me from the hands of the enemy, literally. I thank God for my loving and supportive family, my parents, sister and brother who are all in the USA, I thank God for my many relatives, locally and internationally, I Thank God for the whole HRCI family and its leadership, especially Bishop Dr. Stanley Michael Michuki and his family, I thank God for all supporters of the ministry God has given me and supporters of my music especially Melmax Studios, Sakata Media, 3000 Music and System Unit, all radios, TV's and Dj's who support me. I thank God for my work, my colleagues and my Bosses.
"Count it all joy when you go through trials and tribulations, for the testing of your faith produce's patience and perseverance" James Ch 1 vs. 2-3.
To God be the Glory now and forever more
AMEN.
MY CONTACTS
ABRAHAM NJOROGE NGANGA (PASTOR ABBY BDP)
P.O.BOX 10206-00100 G.P.O
NAIROBI, KENYA
Mobile phone Kenya +254-715509210, +254-712687171
Mobile phone Rwanda +250-786340190
E-MAIL: s4gministries@gmail.com Jahword15@hotmail.com bdpsakata@gmail.com Abraham.nganga@ipsos.com
Twitter: @pastorbdp
Face book: facebook.com/PASTORBDP, FB pages- Uskonde by Pastor BDP and Squad 4 God Ministries
YouTube: youtube.com/PASTORBDP
Google+: Pastor BDP
Reverb nation and Sound cloud: Pastor BDP