The famous Grogan grounds formerly used by the car mechanics has now be turned into a very huge parking bay that charges Kenyans fees 100 shillings less than county council.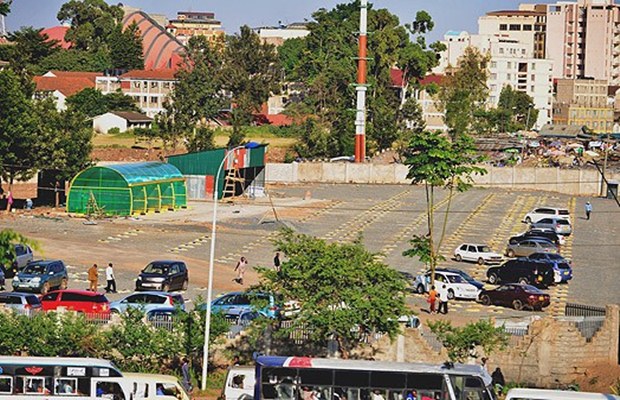 The new owners of the grounds, Trustees Of Jamia Mosque, decided to make a parking bay that will host over   800 vehicles and charging sh 200 only that is sh 100 less than the Nairobi county fees of sh 300. According to the attendants there the new parking lot will operate for 24 hours targeting the trucks and buses at night.
The attendant added that trustees had struck a deal with bus owners to take motorists to the city centre from the parking bay.
The facility is enclosed in a perimeter wall located on Kirinyaga Road with 700 parking lots for small vehicles and a space for 100 buses, trucks and lorries, which will mainly park at night.
The new parking bay comes as City Hall races to expand parking facilities in the central business district to meet growing demand due to the double digit growth in car registration in recent years.
Credits: NairobiNews