Filipino ring icon Manny Pacquiao revealed he was battling a right shoulder injury on Saturday in his unanimous decision defeat to Floyd Mayweather. Pacquiao said he hurt his right shoulder in training camp some three weeks before the bout, an injury severe enough to have him considering postponing the "Fight of the Century." "But one week before the fight my shoulder was getting better and better," Pacquiao said of his decision to go ahead. He had hoped to receive an anti-inflammatory injection before the fight, which he said he had done with the approval of the US Anti-Doping Agency during training camp.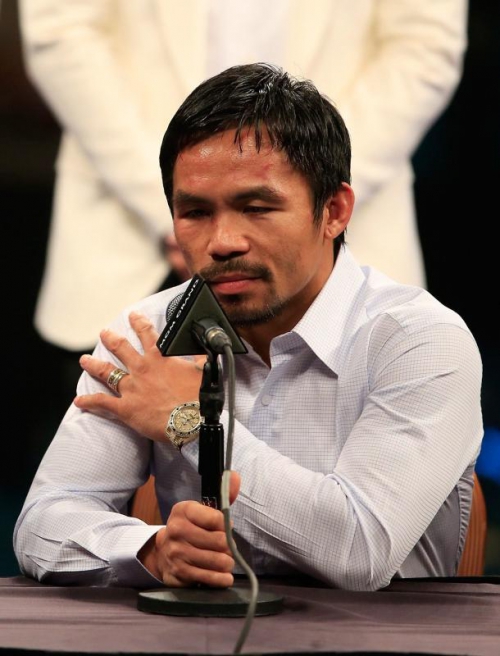 But the Nevada State Athletic Commission, which oversees boxing in the state, denied permission for the shot. Pacquiao, who had promised an aggressive, active attack, actually threw fewer punches than Mayweather — 435-429 by CompuBox statistics. "I cannot use my right shoulder a lot," he said. "The fight was still good. But what we wanted to do we couldn't do because of my shoulder. "In the third round I I already felt the pain in my shoulder. When I threw a lot of combinations I had to back off because it hurt."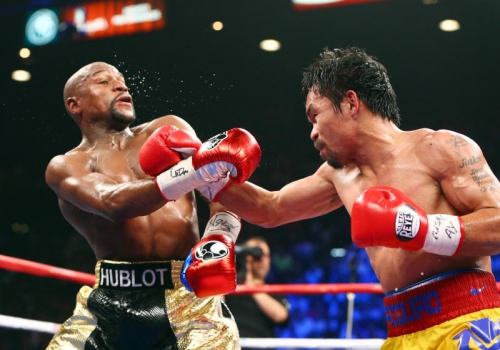 That said, Pacquiao said he didn't want to make excuses for a defeat that saw him fall to 57-6 with two drawn and 38 knockouts. "But he's fast – he's a good boxer," Pacquiao said. "Give credit to him — he won tonight. "I did my best, and my best wasn't good enough," he added. Mayweather had little sympathy.