Harambee Stars player Osborne Monday has been found after 10 men masquerading as policemen stormed at his house and took him on Tuesday Night.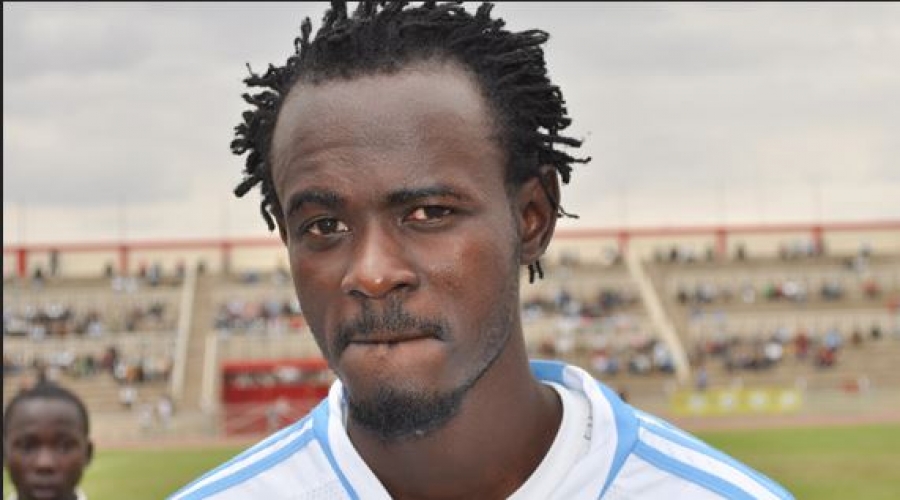 Sports radio presenter Carol Radull tweeted, "#FindOsborneMonday Found at nairobi Area Police St but questions as to why they wouldn't allow him to communicate with family for 2 days."
Osborne at the time of the incident was at his home with his son and Mother who had come to visit him but sadly the men did not allow the mother to contact anyone else when they took him.
On a statememt published by Tusker FC the club that Osborne Monday plays for they stated :
One of our own osborne monday went missing yesternight after 10 people riding in 2 probox went to his house and claimed to be policemen. The mother who had come to visit was not even allowed to look at the number plate of the vehicle as all their phones were taken away from them. More news on the same to follow…
The unknown people did not allow his mother to see the number plates of the cars.
According to Nairobi News :
A close friend to the missing player confirmed that the player was taken away in a white Probox that had sealed number plates.
"They were about 20 people who took away Osborn. They claimed to be police and rudely told his mother to look for his son in a police station. We have searched various police stations and he's not been booked anywhere," he told Nairobi News and requested to hide his identity for fear of reprisals.
"Tusker FC player Osborne Monday was picked by police officers on Tuesday night from his house.He is missing @JBoinnet ," tweeted political activist Boniface Mwangi.