This is an article we share with you from our sister and friend a TPF Runner's up
Nyawira Doreen

as she shares about religion and love of Jesus.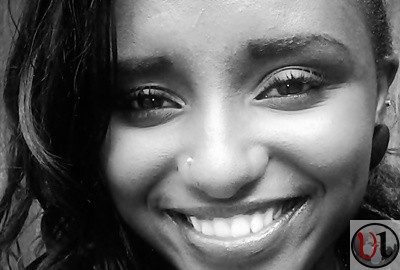 Read Below .
WHY I HATE RELIGION,BUT LOVE JESUS.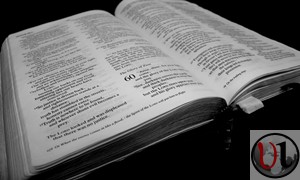 The bible says that in the end times,there shall be false prophets,who will rise up and perform great signs and wonders so as to deceive,if possible,even God's chosen ones….( Mark 13:22,Matthew 24:24,2 Peter 2:1)
There are those now.I do not want to speak about these,being the end times,NO.Even the reluctant non-believer sees that!
False prophets,and religious manipulators.That is what I tackle today.Just recently,a TV station in my country did an expose' on just how much these are rife and prevalent.There was reference to big churches in the west too,so this is definitely not something about Kenya,or Africa;its global.

They want your money,in exchange for healing.It is now an income generator.Something so divine,something that is of God Himself.Ministry,in His service.A gift,put into terribly wrong use!Remember how different things were with Jesus,Elisha,Elijah…and other servants of God in the bible?Jesus would say,"Your faith has made you well…!"….( Matthew 9:22, Luke 7:50,Luke 18:42)
But today,the phrase has become *"Panda mbegu!"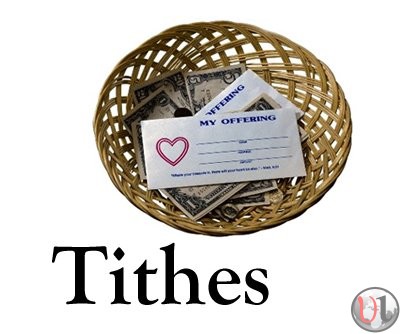 I'm not saying that sowing is wrong.All I am saying is,it should be as is in your covenat with your God.When Jesus died,the curtain at the temple tore,letting the congregation have direct access to the holy of hollies,meaning they could now talk to God,without mediation from priests and their likes.Faith is a conviction that can only be present,if one has a direct,one on one,personal and interactive relationship with God.
I feel bad,when I see people putting money in envelopes,to give to church ministers,not because they want to give,but because they have to.Sad reality dawned on me,when I watched that expose'.
Preachers misleading their flock,on broad daylight.Discernment is dire.These are times in which we,as Christians,cannot survive without this gift.I dared reach out to a lady,after I spotted her in the church service,and asked her why she paid,to be 'healed'
*"Siku hizi hakuna vitu za bure,mami,"she told me
*"Lakini si Yesu alitufia sote msalabani,bila sisi kutoa malipo?"I replied.
The lady just looked at me,shook her head in disbelief,and left.
My people perish for lack of knowledge….( Proverbs 5:23,Job 36:12,Isaiah 5:13,Hosea 4:6)
I have been praying for her,and for the rest of the blind flock,who continue to be led astray by indifferent shepherds.
Another subject of prayer,is prosperity gospel.These preachers have capitalized on what you can do,as a human being,they only preach how rich,healthy,and well placed,God will make you,but they never tell the flock about first having a relationship with this God,where He is your father,and hence you now earn the right to claim your birthright,from your papa.How else does He give you those riches if He is not your father?It is written,that "The Lord is my shepherd,I shall not want…yea,though I walk in the shadow of the valley of death,I fear not…."Psalms 23…
How does He cover your health and your worries,if you do not have a relationship with Him,that allows you to tell him…"Dad,thank you for my life,and my health,please continue being the guardian of my health…and my life"In Psalms 91,it talks about divine protection.How do you expect that from God,when you have done nothing,put no effort in becoming his son?
Why do you expect to be treated like a son,when you are a stranger?Preachers should be the teachers of the word,the ones who hold your hand,and help you get to that part where you are truly,fully,a son of God.
But now,they are the cancer that is eating up the little good flesh that's left,of the true Christians. Please don't get me wrong.There are true prophets and preachers too.Its just that the false ones seem to be the smoothest talkers…but then again,it is written!…( Matthew 24:24,Mark 13:22,2 Peter 2:1)
I prayed about this for a while.I am just one woman,a girl,actually.
At 22,not many people take me as seriously as I wish they would.But I knew,there's little I can do to change things,and this is me doing it…that little that I can.
In my quest to do something about all these,I came across the works of one Jeffrey Bethke.
He is doing a great job,of sensitizing Christians on all social-religious matters,that sometimes,preachers lack the words to rightly castigate.I will talk about his other works,on my future posts,but today,I want to introduce to you,his piece,called…"WHY I HATE RELIGION,BUT LOVE JESUS."
I like how he shows,clearly,the differences between the two,and the way his words take me away,I can easily tell he is well versed with his bible.So many Christians today,barely have that connection.Most of them haven't let their faces see the inside their bibles,in ages.
Jeffrey Bethke,is clearly a different breed of a Christian.I never say this about alot of people,but,I pray to God,I get to his level of commitment to his Ministry,in God's service.In his piece,"WHY I HATE RELIGION,BUT LOVE JESUS." Jeffrey Bethke has said aloud,words I wished,for a long time,I could find,and share with anybody who cares to lend a hearing ear!I pray that these words come to you with as much anointing,as they got to me with.God bless you.