So one of the finest business news anchor's on NTV Dann Mwangi is set to show his other talent in the coming few days?
Yes Dann Mwangi who is known as "Number 8" for his art of spoken word is set to play the role of an emcee/host at a karaoke event called Gospel Karaoke Night.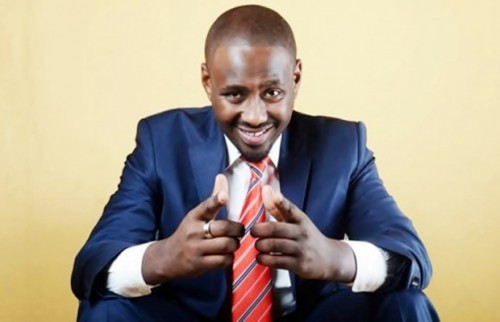 Gospel Karaoke is an event that offers the attendees an opportunity to sing to lyrics of gospel songs while being displayed on screens. The 1st edition last year they hosted Adawnage band following up with likes of Kambua and other artistes.
This time round, they will have Groove Awards winner, Zidi the Band, playing live for anyone singing their song. In addition, award winning trio, VKP, will also be in the house.
The hosts will be the talented poet Number 8 aka Dann Mwangi and Antie Kathi.
Guaranteed will be a night of fun, and not only that,one of the singers stands a chance of walking away with dinner or lunch for two from Nairobi's Serena Hotel.
Do not miss this wonderful Jesus party this coming April 26th, at Petma Restaurant,opposite KFC, Kimathi Street. It all starts at 7pm till late. Charges are Kshs. 200/- only.
For more details follow @GospelKaraoke on twitter or Gospel Karaoke Night on facebook. Interact with us using the hashtag #GospelKaraokeNight on social media.
Come one, come all.