Nearly 10 months later Njeri Kaberere shared her thoughts on the demise of her late husband and friend who played a vital role in the person she is today. On an interview with Eve Woman Njesh speaks of the pain she went through and the encouragement she got from friends when it became so hard for her to hold on.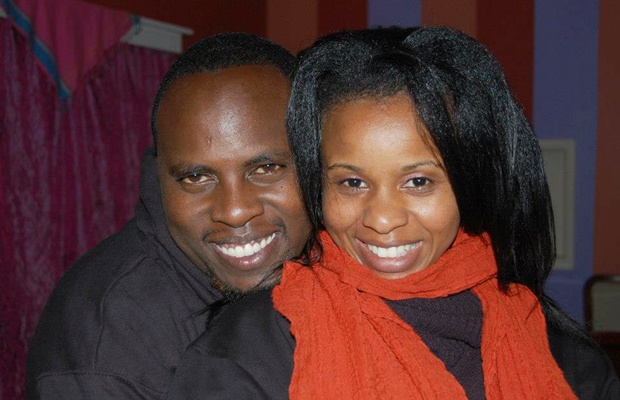 It was a dark day in the gospel industry and upto now it still feels like yesterday while writing this.
GOD IS IN CONTROL
"On that Sunday, Kabz had woken up to prepare himself and our son Ulani for church. I stayed back at home since I was so heavy with my second pregnancy. They later came back from church and we had lunch together," says Njesh.
"After lunch, he requested that he goes to wash our car at the car wash so that he could come back home in time for us to arrange the baby room. When he left for the car wash, I was left behind with Ulani and we spent time playing and watching TV. Somehow, out of the blues, I asked myself and wondered, if Kabz died today, what would I do?"
When she was still deeply immersed in her thoughts, her phone started ringing.
"It was my boss. He asked me where I was and once I told him I was at home, he hung up. I just thought he was looking for Kabz. I tried calling Kabz, but I couldn't reach him and just told myself that perhaps he was busy," she says.
In a span of about ten minutes, she received two more calls from her colleagues inquiring where she was. It was then that her boss's wife and a colleague arrived at their home but there was nothing to show that something was amiss.
"From our house, I could suddenly hear the siren of an ambulance. I asked myself what I would have done if my husband was in that ambulance."
By that time, people started streaming into her house, but she had no clue what had happened.
She offers: "They were all wearing sad faces. I was called to the sitting room where I noticed there were many people. When I looked at my husband's dad who had a teary face, I automatically knew that something bad had happened to my husband. I started screaming and running towards the back door. I was in a state of shock. There and then reality unfolded when his mum came in and broke the news."
According to Njesh, she was told that his death was caused by an electric fault. Her daughter Njoki was born on the same day her husband was laid to rest.
She says: "My daughter was supposed to be born ten days after the burial. But our God works in mysterious ways. The funny thing is that I had packed my hospital bag before heading for the burial ceremony.
Unlike Ulani, Njoki's birth was a different experience considering that her father was not there to take us home and prepare good meals for me as I nursed my baby. But I am equally grateful to God because it was a smooth delivery without any complications."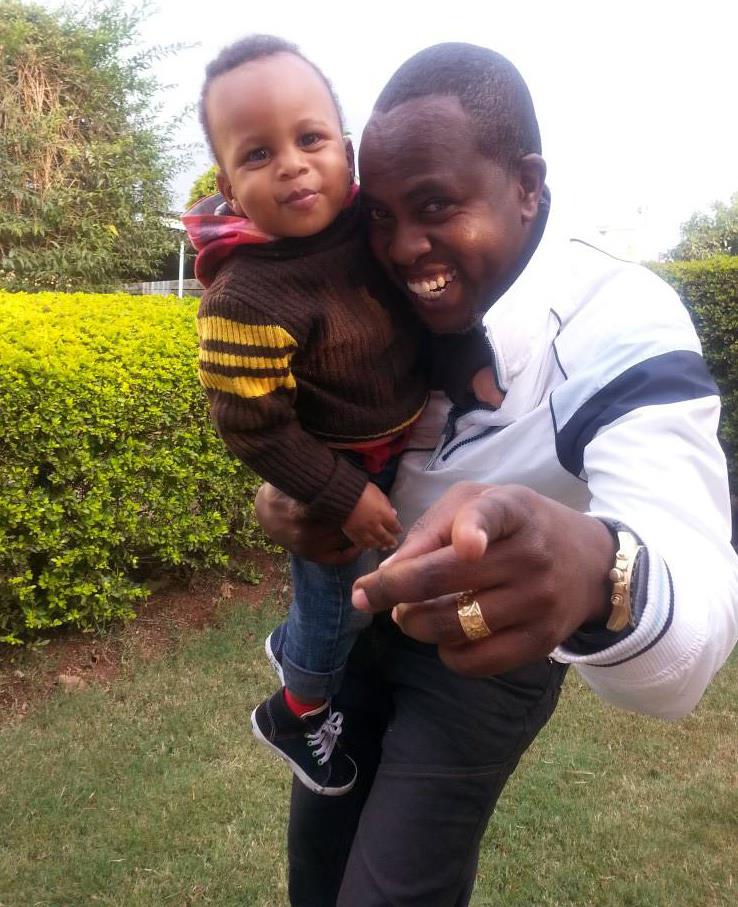 Njesh now says she does not mourn, but celebrates Kaberere's death.
"I have my low moments but I know that God is in control. Kabz death is about God. It has not been easy, but I have learnt to count on God. He gives me strength to face each day and be there for my children," she says.
According to Njesh, death has taught her many things, the most important being that we must always show love and appreciate those we hold dear to our hearts since we don't know about tomorrow.
"It feels empty being without him, both at home and at work, since we worked in the same company. My son Ulani, always has this notion that his dad has gone away to work because when he was still alive he used to travel a lot for work-related assignments.
But I am grateful for the love from family and friends that overwhelms me. I don't raise my kids alone. I raise them with the support of so many other people including my family, nannies, friends and colleagues. I will strive to bring them up the way their dad wanted and once they are old enough to understand, I will tell them everything about him."
Courtesy of Eve Woman