Wife of  a Nigerian Pastor, Avanti Jonas of Hephzibah church in  Abuja Nigeria narrated how she and her husband escaped the bomb blast that happened on 26th  June 2014 that left not less than 21 people dead  . 
Speaking to the media the Pastors wife said:
"Indeed we serve an awesome God!I and my husband were right in Emab when the Bomb exploded!I was in the car while he was in the plaza,our truck as you can see in the pics was parked in front!how I came out of the car is still a mystery,all I did was shout "JESUS JESUS".
I came out of the car running in confusion,all the cars around me exploded,pple around me roasted in seconds!I was looking for my husband…."

  The pastor had already started mourning his wife, crying uncontrollably at the sight of a corpse which looked like his wife until he saw the watch on the woman left wrist, he was later convinced the corpse was not his wife.
 Meanwhile, the wife too was so confused and thought her husband had perished in the bomb blast but as fate would have it, they finally saw each other and gave thanks to the Almighty.
 See photo of their truck after the blast.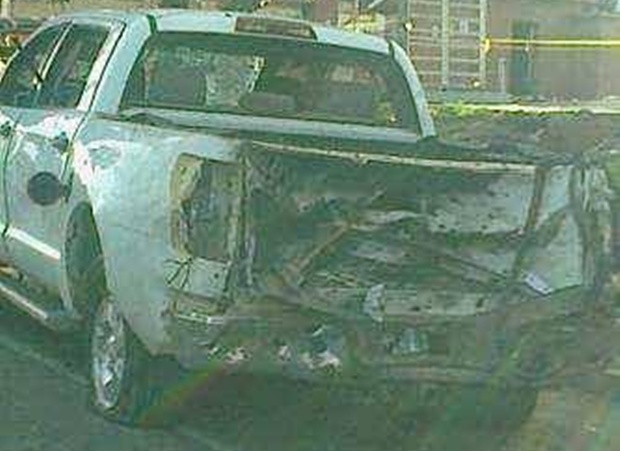 We thank GOD for saving their lives.