A Louisiana pastor was arrested Thursday after shooting a man who was stealing from his church.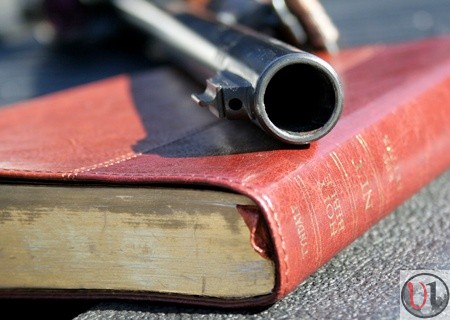 Pastor Willie Littleton was charged with aggravated battery for an incident that occurred outside of Greater Morning Star Baptist Church in Algiers on Wednesday, according to Nola.com.
Littleton, a former New Orleans police officer, caught Rodney Mitchell and Joseph Cross stealing copper tubing from air conditioners outside his church on the 1200 block of Vallette Street around 4:20 p.m.
According to police, Littleton went to his SUV, and got his semi-automatic weapon. The pastor pointed his gun at the men, and ordered them to stop.
Mitchell, 50, and Cross, 34, took off on foot before jumping into a pickup truck. Littleton, 62, fired at least eight shots, shooting Mitchell twice in the head. He then followed the men in his Lincoln Navigator.
At Newton and Behrman Streets, Littleton came upon a NOPD officer, and reported the theft. An off-duty officer spotted the pickup truck a few blocks away, near Diana Street and L.B. Landry Avenue.
Mitchell was taken to Interim LSU Hospital, and remains in serious condition. Cross – who was unhurt – was arrested for theft, criminal damage, and a parole violation.
Littleton, who is also a local radio personality, was questioned by police, surrendered his weapon, and was allowed to go home. He turned himself in 24 hours later, and was booked on the aggravated battery charge. Littleton was released five hours later on $10,000 bond.
The pastor's family and friends described him as a generous and forgiving man.
"He's a nice man," neighbor Ricky Smith told The Times-Picayune. "He tries to give people around here work so that don't have to be stealing. But I guess the more you help people, the more they try to do bad by you."
Before Littleton's arrest, his son, Taschi, said his father was staying prayerful.
"My father is a man of God, and he's prayed up," he said early Thursday. "And everything's in God's hands."
If convicted, Littleton faces up to 10 years in prison, and a fine of up to $5,000.
(c) Christian Today