The world celebrated Nelson Mandela's release from Prison for the 25th consecutive time since his 27 year jail term made South Africa a pariah state.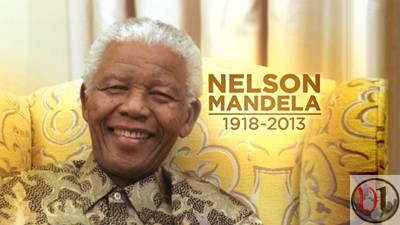 The event marked not only the culmination of a campaign which began almost as soon as he was sentenced to life imprisonment in 1964, but the beginning of the end for the apartheid regime
The release had been trailed by the government of President F W De Klerk, with journalists gathered at the then DF Malan Airport in Cape Town for the arrival of VIPs for the occasion.
The Nelson Mandela Foundation records that they were summoned to a press conference that afternoon with the president, who began: "Good afternoon ladies and gentlemen, I am sorry to have disrupted your Saturday afternoon.
"In pursuance of my opening address to Parliament, I am now in a position to announce that Mr Mandela will be released at the Victor Verster Prison on Sunday the 11th of February at about 3 pm."
Unknown to any of them, he and Mandela had had a six-hour meeting in Cape Town the previous evening. De Klerk had told him that he was to be flown to Johannesburg and released in Soweto. However, Mandela had objected: he wanted to be released from the Victor Verster prison where he had spent the previous 14 months and he wanted seven days' grace for "his people" to prepare for the event.
Later he recalled: "He said to me, that 'we will fly you to Johannesburg and we will keep you elsewhere … on Sunday afternoon we will hand you over to your people'. I said 'No, that's not fair because you are not giving our people enough time to see me, I mean to prepare for my release. Give me seven days. Let them prepare.' The government wouldn't agree to that."