Golden State Warriors' Stephen Curry was awarded the 2014-2015 Kia NBA Most Valuable Player award on Monday, and his acceptance speech was full of thankfulness to God.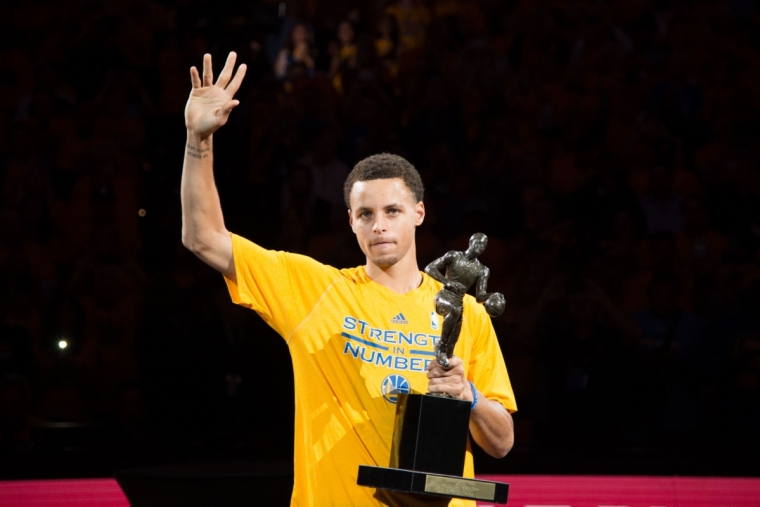 He started by saying: "First and foremost I have to thank my Lord and Saviour Jesus Christ for blessing me with the talents to play this game, with the family to support me, day in, day out. I'm his humble servant right now and I can't say enough how important my faith is to who I am and how I play the game."
It is the first time the 27-year-old point guard has won the award. He set a record for the number of three-pointers scored in a season, with a total of 286 (eclipsing his own record of 272 the previous year).
It was an emotional speech – particularly as he thanked his wife and his father, who played in the NBA for 16 years.
The four things he said that had helped him achieve his present success were faith, passion, drive and will.
He said he wanted to explain how his faith influences the way he plays – referring to the hand signal he uses to celebrate on the court.