The First ever natural hair event is going down on the 16th of this month at the M'C Millian Library Grounds along Kimathi Street and will be hosted by Steve Roots a  top natural hair stylist,who is  famed for styling hair for celebrities, and owns of The Roots Saloon.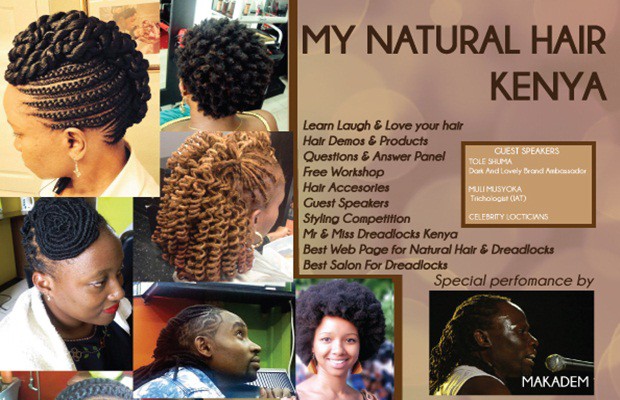 Rocking natural hair is the vibe in town and  in a bid to celebrate the beauty of natural hair,the top hair stylist aims to create awareness of the need to embrace natural hair dos and the natural hair products.
The event dubbed My Natural Hair Kenya will see a host of hair experts tackling various issues on hair,hair product usage and styling. The team of experts will include Tole Shuma , a Brand Ambassador  from Dark And Lovely, Muli Musyoka, a trichologist who will tackle matters on hair and scalp and Celebrity locticians.
The other activities lined up for the day will include sampling of roots natural hair products, showcasing of various natural hairstyles and a styling competition. The highlight of the occasion will be the crowning of Mr and Miss Dreadlocks Kenya with a special performance by Makadem.
The hair styling competition is expected to open its doors from 12pm- 6pm with no charges at the gate.
The other key sponsors of the event will be Dreadlocks Kenya, Dohty Family Entertainment,System Unit, Genius Entertainment and Roarke & Bartley.
Do Save the date.