The two minute and 25-second full theatrical trailer for Darren Aronofsky's upcoming film "Noah" was released on Wednesday 17th November .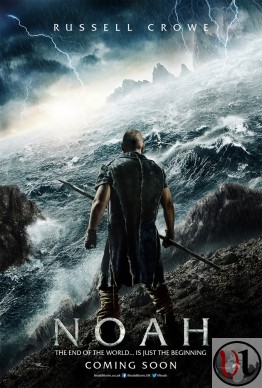 The trailer, which is close to 30 seconds shorter than a preview that leaked last month, hints that Noah's internal turmoil at following through and building the ark and his community's response to his boat and prophecy will drive most of the movie's tension.
At the start of a trailer, Noah (Russell Crowe) wakes from a dream to inform his wife (Jennifer Connelly) that God "is going to destroy the world." Later in the preview, Ila, Noah's daughter, is shown confiding in her father about her fears of the flood (Emma Watson).
Earlier Genesis stories are also alluded to through imagery of an outstretched hand picking an apple and (presumably) Cain murdering his brother Abel.
The trailer also gives viewers a first taste of the scope of special and digital effects used in the film from the hundreds of animals seen walking, flying and slithering towards the ark to asteroids hitting the planet to the sheer volume of water in the latter half of the trailer.
Watch trailer below