Movies in Movies out, this year has had a lot of movies being released almost  in a sequence from Israel Huoghton's movie "Am In Love With A Church Girl" to "Life Behind", "Noah" and now presenting "Son Of God".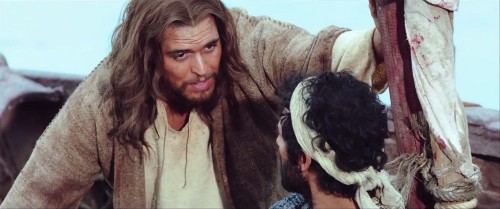 Fans of the "Bible" – both the television series and book – can get a first glimpse of the "Son of God" film in a trailer released this week. With footage from the 2013 "The Bible" miniseries, "Son of God" is a standalone feature film about the life of Jesus, played by Diogo Morgado.
The full movie with be in the theaters by February 28th but in the meantime you can checkout its trailer below.