Size 8 Reborn

is set to be the guest artiste at this weekend's October 13th club 316 hosted by Genius Entertainment.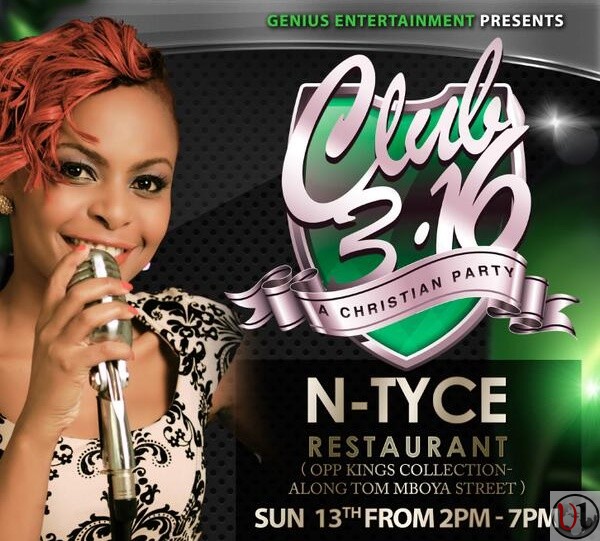 Club 316 hosted every Sunday at NTYCE Restaurant by DJ Sadic will be hosting Size 8 reborn as guest artiste who recently released her new single "Moto".
They will  be lighting the fire of Jesus at Club as the song says which is actually spreading the gospel.