Controversial politician Moses Kuria walked out on a live interview on Citizen Tv after journalist Hussein Mohammed put him on the spot to give an answer about the inciteful speech he allegedly made while speaking to his constituents in Gatundu.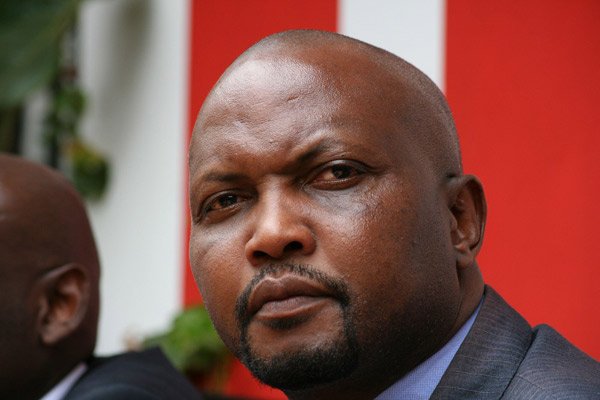 ""I was taken out of context. To understand you have to see the full footage of my speech. You show Kenyans what they want to see, You took some prejudiced footage,"

Moses Kuria said before storming out of the interview.

Kuria said the video was 45 minutes long stating that the full video must be played for Kenyans to know what was truly said.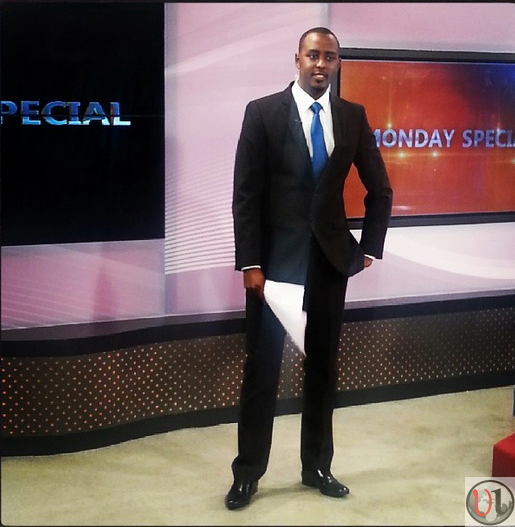 Kuria who has in the past been accused of hate speech and incitement, addressed groups of youth who were dressed in NYS uniform in Gatundu using a mix of vernacular and English.
"That is why I told you to come with your pangas. It is not for slashing only. A man like that (who opposed NYS) should be slashed," Kuria said in Kikuyu.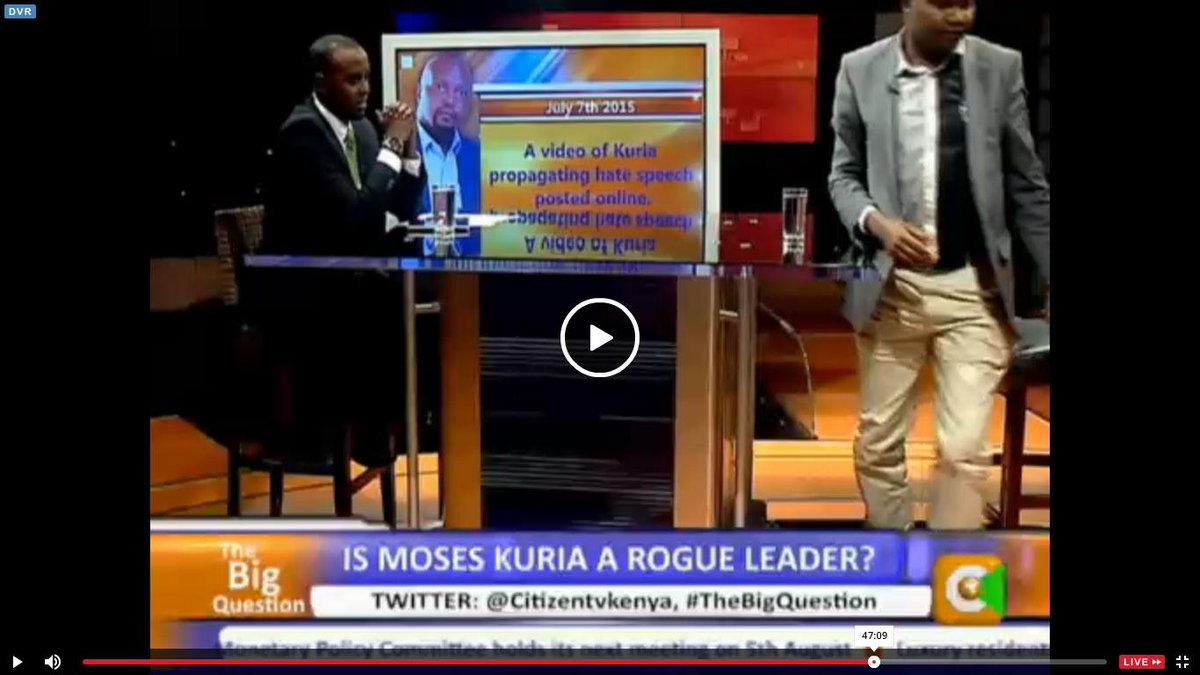 In the two-minute video clip posted on Facebook, the MP allegedly tells the youth that the pangas they are holding are not only meant for slashing grass, but also for slashing those opposed to the NYS.
News anchor Hussein Mohammed during the interview had insisted on playing the video but Moses Kuria insisted that the video had been edited with intention of spoiling his name as a politician. No sooner had Hussein  told his director to play the clip to verify the statement than Moses Kuria had left the studio leaving Hussein Mohammed surprised if not astonished.
Watch: Moses Kuria walks out of a Live TV show #TheBigQuestion. #UshenziKE @C_NyaKundiH @bonifacemwangi pic.twitter.com/k7wFhwFjBN

— Insecurity Alerts (@InsecurityKE) July 14, 2015
#TheBigQuestion #MosesKuria reminds me of that student in high school who everyone avoided including teachers, the principal even the BOG
— Shaffie Weru (@ShaffieWeru) July 14, 2015
Moses Kuria had a chance to clear the air, he blew it. Funny thing is he said "Thank you" before storming out #THEBIGQUESTION

— Battista (@BattistaOmondi) July 14, 2015
It was the very lowest point MP Moses Kuria could go – to have walked out on a live TV show merely because of an argument #TheBigQuestion

— COFEK ConsumersKenya (@ConsumersKenya) July 14, 2015
The court of public opinion is at times the most important court. Unfortunately Moses Kuria does not understand this #whymoseskurialeft

— Schrödinger (@Olez) July 14, 2015
Opinion : 
Whats Your Take on
Moses Kuria

storming out of the interview on

Citizen Tv  ?