Morgan Freeman's step-granddaughter was stabbed to death on a Manhattan sidewalk in an apparent cocaine-fuelled exorcism. Miss Hines, who is the granddaughter of Morgan Freeman's first wife Jeanette Adair Bradshaw, was a regular on the red carpet at his film premières and also appeared in a number of movies herself.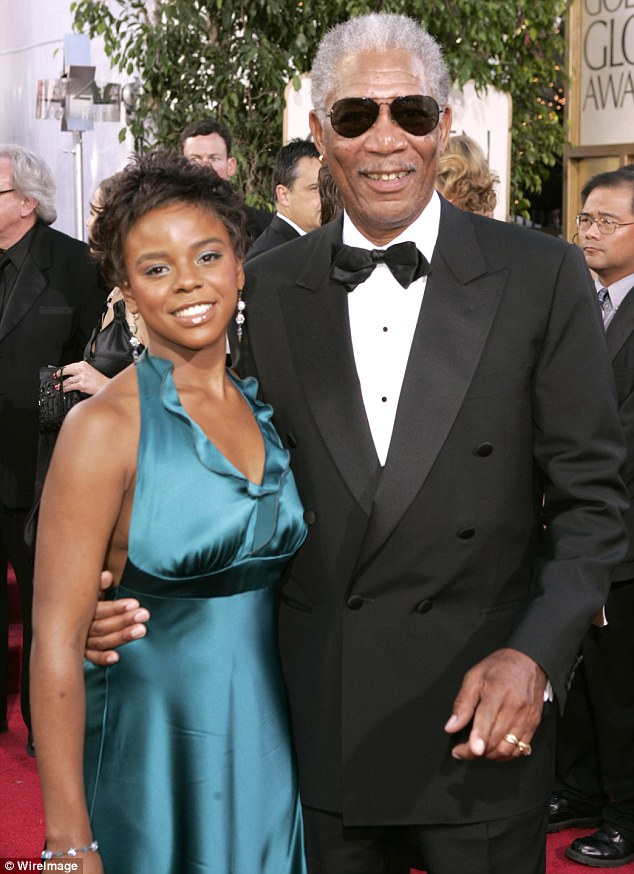 The heartbroken star, 78, said last night: 'The world will never know her artistry in talent, and how much she had to offer. Her friends and family were fortunate enough to have known what she meant as a person. Her star will continue to shine bright in our hearts, thoughts and prayers. May she rest in peace.'
Her rapper boyfriend ,Lamar Davenport, 30, allegedly killed E'Dena Hines, 33, near her home in Washington Heights and was heard screaming: 'Get out devils! In the name of Jesus Christ, I cast you out', witnesses said.
Davenport, an aspiring actor with a history of drug abuse, was dragged from her body and arrested by police.
He has been taken to the New York's Columbia Presbyterian Medical Center to undergo undergo psychological testing before being questioned by police.
Morgan through a post added :
'I want to acknowledge the tremendous outpouring of love and support my family has received regarding the tragic and senseless passing of my granddaughter E'Dena Hines. Thank you from the bottom of my heart'.
Witness Brydon Tarafa, 28, told Dailymail.com that he was in his apartment when he heard a man maniacally shouting 'Jesus Christ is born', shortly after a woman screamed.
Ray Roasrio, who claims to be Davenport's best friend, says he went out for dinner with the couple and some friends late on Saturday night, and it was the happiest he had seen Hines for a long time.
He told The Daily Beast: 'I'm still trying to come to grips with what happened. I'm caught between the hate I have for him, my love for him being my brother, and my heart breaking for her.'
Rosario added the pair were 'ecstatic' just hours before the brutal death.
According to Davenport's Facebook, he used to work for an Auto Parts shop and studied English Literature at New York University.