Nimekubali

Ebenezer

Nakungoja

are some of the songs done by

Mercy D Lai

who is an amazing worship singer and also a Groove Awards Winner.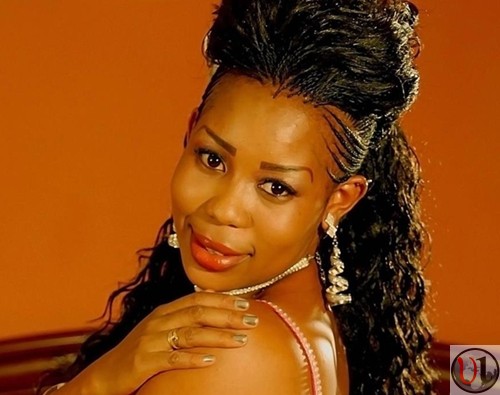 2013   has been a great year for her not talking of her winning an award but also she will be launching her 2nd VCD album this October.
What are some of the things Mercy D Lai has never told you ?
When Was She Born ?
Mercy D Lai was born in 1985 by a young couple Mr&Mrs Nicholas Nzuve living in Kibwezi.
When Did She Start Singing ?
Mercy started singing in church at a very young age because her mother was a pastor.
Whats Her Relation With Pastor Wilfred Lai ?
Pastor Wifred Lai is her Father In Law as she is married to the pastor's son David hence the name "Mercy David Lai".
Her Favorite Song in Her Album ?
Ebeneezer is her favorite song because its her personal life testimony.
Which Hip -hop song does she Love ?
Sir By Eko-dydda is one of the songs she has publicly sang the lyrics for.
Which Artiste Does She Admire ?
She looks up to the Late Angela Chibalonza, Christina Shusho , Emmy Kosgei, Kambua and Sara Atieno
Most Memorable Moment As A Gospel Singer? 
In a crusade when she was ministering 230 people gave their life's to Christ.
I Love To Cook
Mercy D Lai loves to cook and she is very good at it.
She Feature's Her Sister In Her Videos
Mercy D Lai has a close relation with her sister and she comes as one of the few artistes to feature their blood relations in the music videos.
Who Would She Love To Do A Collabo With ?
She would love to do a collabo with renown Tanzania worship singer Christina Shusho
I am Planning To Have A Band
Mercy D Lai is planning to have her own band and would be going to weddings and perform.
How Do I Make My Money.
Mercy makes her money in church through music sales and not yet doing performances.