Contemporary Christian band Casting Crowns' lead singer Mark Hall, had so many prayers going up to heaven for him as he underwent surgery to remove a cancerous kidney on Wednesday even the hospital staff were reportedly praying for him.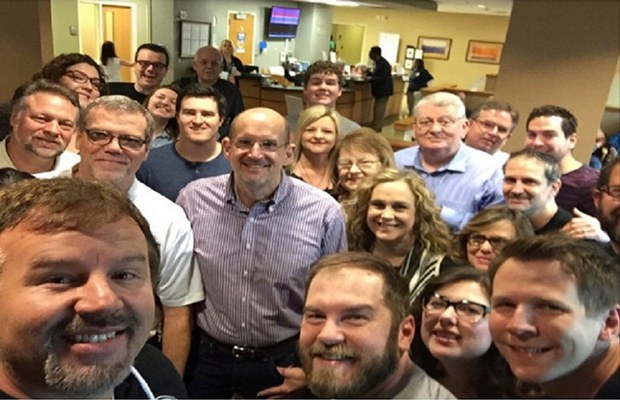 "Can't believe it, but so far every hospital staff person I've met so far has said they've been praying for us already. We came here prepared to love on them but they have been loving on us," said an update posted on the band's Facebook page Wednesday.
Mark revealed his battle with cancer last Thursday via the band's website and social media accounts and requested prayer. In a post on Tuesday, his wife Melanie asked fans and other well-wishers to pray for four specific things and the number one item on that list was for a smooth surgery and favor with the hospital staff.
"Please pray that God will watch over everything related to the surgery and that it goes well. Pray that we have favor with the hospital staff and doctors," wrote Melanie.
The posts did not reveal the name of the hospital which conducted the surgery. The Christian post reached out to the band's management to ascertain the hospital where the surgery was conducted but those calls had not been returned at the time of publication.
A photo of Mark and a supportive group of close family, friends and band members who prayed for him before he headed into surgery Wednesday reflecting the upbeat mood of the day.
"There was a feeling of Christian fellowship and a peace. Laughs and hugs. I'm sure you've seen his silly hospital videos. He has been in great spirits today. He worked late last night and was pretty tired and ready to go to sleep. He asked the anesthesiologist if could just sleep till it was time to go home. (She said no.)," the update continued.
"Mark is out of surgery. Everything went really well. Doctor says textbook operation. Just like we prayed for. I told the doctor that he might possibly be the most prayed for Dr. on the planet today. He will be in recovery for a while. Thank you so much for your prayers," it ended.