Mansura aka The Chozen is a solo gospel artist who uses his music to inspire lives out there .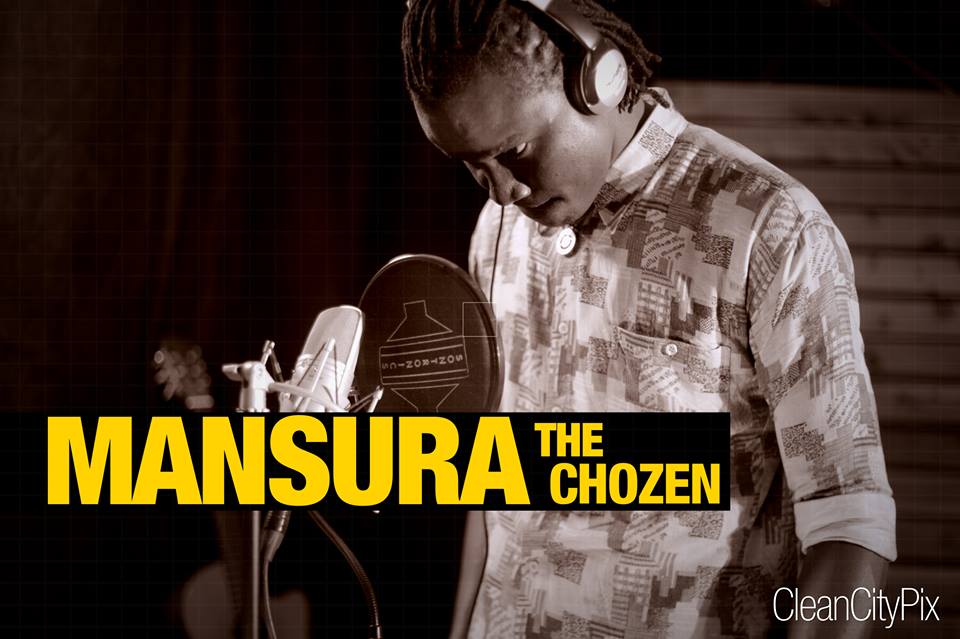 Real Names
My real name is Collins Muli and classifies my type of music as Afro beat
Meaning of Mansura 
Mansura is an Arabic term which simply means "Victorious"
Your relationship with Clean city Media
I am signed by clean city media.  I was the first signed artist at clean city media where Sammy dee the lead singer of Bmf the gospel singing group is the CEO .
How do you consider yourself
I consider my self "The new Gospel sensation" because I do a style that no body else does in Kenya which is called "Afrobeat'
Tell us a little about your song "For You"
"FOR YOU" is a praise song which talks about what God has done for me and i pays him back by singing and dancing for him (God)
Where Do You Get Your Inspiration 
I get inspirations from my day to day activities, what i go through when i wake up in the morning and when i go to bed in the evening , but God is of course the author of it all.
Challenges Faced
The most challenging experience I have gone through since i started music is finance as every other musician would say, raising funds for my recording and doing a video has been very difficult task plus now the network and getting to know people in the industry , getting the airplay too hasn't been an easy road even though i ain't there yet .
Tell us about your Christian back ground
I have  been brought up in a christian background where my mum is a strong believer and my dad too despite the fact that he used to struggle with it at times but he never joked with matters of the church so I got born again when i was in primary school.
In 1999 way back in class four (4)  I was too young to understand salvation by then so it became a joke till i cleared my secondary education is when i realized its high time i take this(salvation) seriously
Dreams 
My dreams and hopes is to touch many lives out there through my music and make a positive impact in my generation .