The highly anticipated boxing match between Floyd "Money" Mayweather and Manny Pacquiao will take place on May 2, with egos and bragging rights on the line.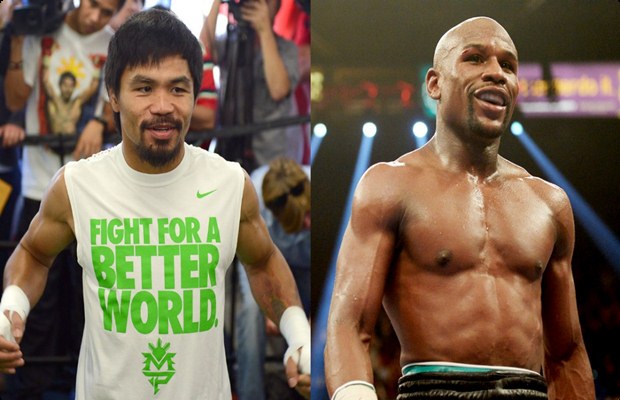 For Pacquiao, however, the match means much more than beating the undefeated, braggadocious fighter. He feels the weight of his fans, faith, and family on his back.
"I want to please the Lord, my family, and my fans with this fight," he told The Christian Post in an interview published Tuesday. "I want them to know I fought for God and my country, to bring them honour and glory."
The outspoken evangelical Christian continues to share Bible verses and uplifting words to his millions of followers as he prepares for the "Fight of the Century," and considers himself spiritually and mentally ready to defeat his opponent.
"I prepare mentally the same as I do with all of my other fights," Pacquiao said. "I think I'm training for this fight with a little more focus. Spiritually, I pray for myself and also for my opponent."
The 36-year-old said that he does not want to disappoint his fans, and maintains a disciplined lifestyle to be a role model to others.
Pacquiao admitted that he wasn't always the pillar of the community, however.
"I realised the way of sin was leading me in the wrong direction, not only in this life, but eternally," he admitted. "I realised I had a need. I came to the point where I realised that need was the Lord Jesus Christ. I put my faith and trust in the Lord Jesus Christ."