Gospel singer Mandisa who has touched many souls with her song
"Overcomer"

recently shared of her experience at the just ended Dove Awards 2014. Mandisa revealed that when she was called to perform she was not ready and she surprisingly found herself running to the stage with slippers.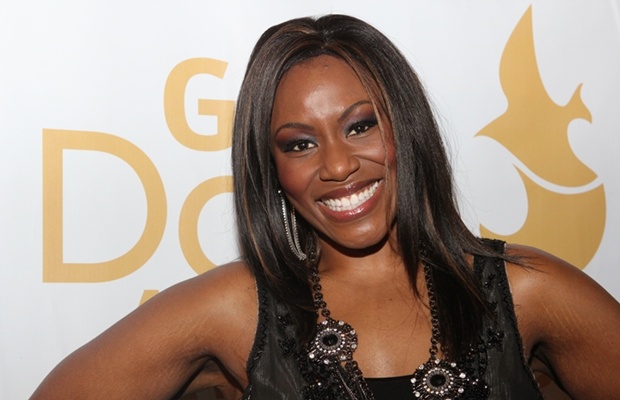 Mandisa never cease to surprise her fans and on Tuesday during Dove Awards she performed bare foot on the grand stage as she was not ready when she was called. She thought that she had a lot of time to prepare and little did she know that while she was applying some final touches than she would be called on stage to perform.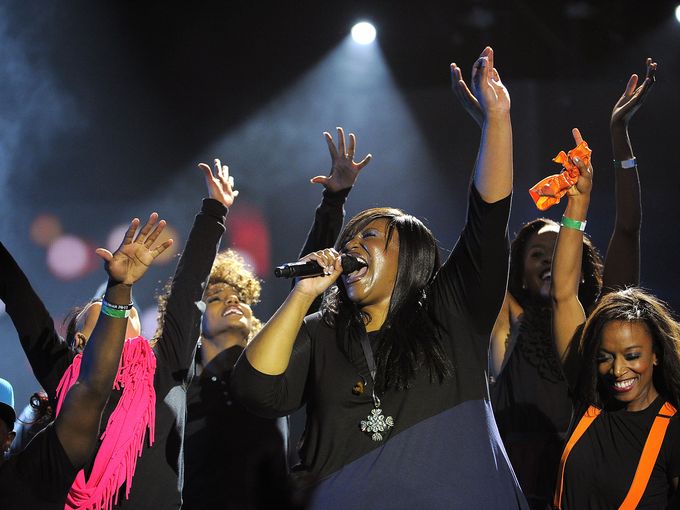 She shared :
They called me backstage really early before I performed "Overcomer". I had so much time that I decided to take a trip to my dressing room to retouch my makeup, do some vocal exercises and um…well, when I get nervous I have to use the bathroom, ok?
Eventually the Lipscomb student chosen as my escort came and told me it was almost time so I headed to the stage. The stage manager handed me the pack used to hear the music and I began the long process of finding a place to attach it; boys have it so easy. They just stick it in their pocket and call it a day. If pantyhose and a dress are part of your wardrobe, it takes a little more work! Just as I found a suitable spot and ran my inner ear monitors down my dress to attach, I reached for my 4.5 inch purple heels to put on when…what is that I hear?! My intro music streaming on stage!?!?
"Wait! Is that for me? Did that man just say, 'Give it up for Mandisa'?!" Noooooo!!!
I screamed, hopped over the backstage crew, and ran through the curtain, just in time to breathlessly belt out "starin' at a stop sign…"
Did I mention that I still had my slippers on? Ugh.
What happened after that you really have to see for yourself. Let's just say it included a wild, shoeless performance, my first career Dove Award, and a frantic acceptance speech with a Dove Award in one hand and purple heels in the other.