The tough part of football is accepting defeat especially when you have mostly been winning. This is the same for Manchester United who are having a run of poor form on the Premier league and FA Cup which they got knocked out by Swansea.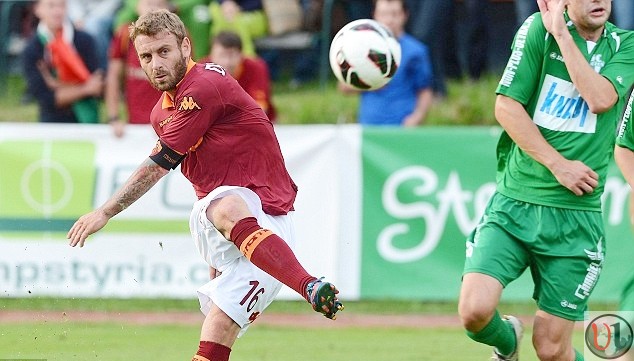 A statement by Italian footballer De Rossi speaks of the current form of Man Utd which will not go well with most faithful Man Utd fans.
Roma midfielder Daniele De Rossi says he would have 'committed suicide' had he signed for Manchester United during the summer.
The 30-year-old was linked with a move to Old Trafford but instead remained with his hometown club, who sit second in Serie A while United languish in seventh in the Premier League.
And De Rossi believes his decision to stay in the Italian capital has been vindicated.
'It was a good thing that I didn't go to Manchester, now I would have committed suicide,' he told Corriere dello Sport.
'Last summer I didn't feel comfortable, I didn't recognise myself in the relationship with my team-mates and with the fans.'
Put into context, it appears De Rossi's words were intended as a celebration of his love for Roma rather than a slight on United.
The Italy star was a product of the youth ranks at the Stadio Olimpico and has appeared 431 times for Roma.
United boss David Moyes eventually switched his sights to Marouane Fellaini and the Belgium midfielder joined from Everton for £27.5m on deadline day.