This would have been a normal Mashujaa day at Nyayo National stadium but President Uhuru's statement about ICC took the headlines after telling off the judges to let them continue praying for their cases to be withdrawn.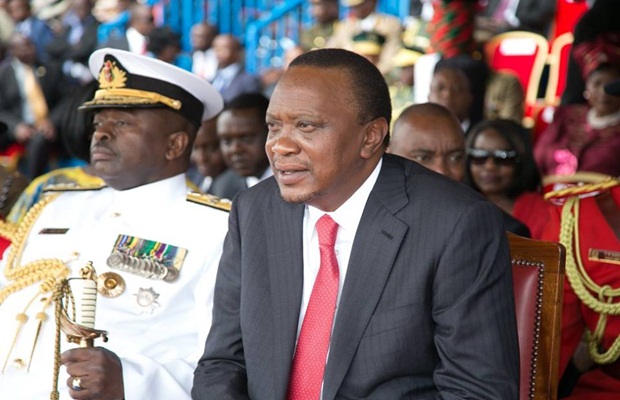 The president's camp of Jubilee coalition have been holding a series of prayers for the deputy President William Ruto and Joshua Arap Sang who are still having cases at the International Criminal court at the Hague.
In a speech that he had prepared for the nation the president said :
"Stop this ICC issue. The judge cannot tell us we cannot pray. We believe in God and will keep praying," he said, adding that Osuji's remarks should not worry the public.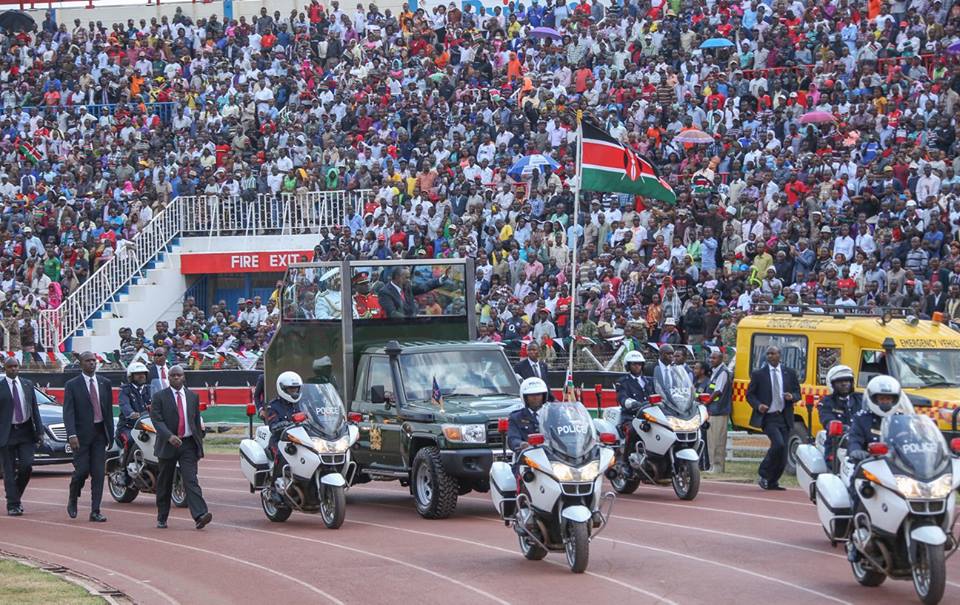 "Kenyans should work together and forget those who keep rubbing the ICC issue on our faces," President Uhuru shared.
The Jubilee coalition and Ruto's supporters have launched a furious anti-ICC campaign that includes nationwide prayer rallies for the accused, and regular denunciation of the court.
The situation has been complicated by claims and counterclaims of who allegedly procured and coached which witnesses against Ruto and Sang.