NBA legend Earvin "Magic" Johnson testified that God's the "most important thing" when asked how has faith influence his career as a basketball player and his endeavors off the court.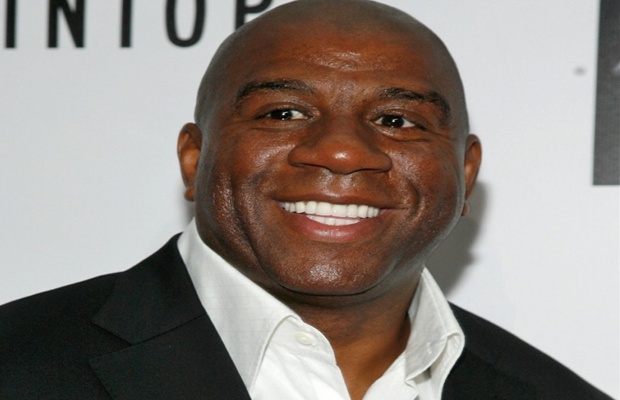 "Because God blesses me everyday to wake up. And He bless me with my company and what I do and all my great employees and then the success. Everyday I am just thankful, so God is good all the time," said the three-time NBA MVP and Hall of Fame basketball player at the bleachers.
Johnson, 54, was attending the NCAA March Madness 2014 Elite 8 game that featured the Connecticut Huskies vs. Michigan State Spartans.at the Madison Square Garden, New York City, on March 30, 2014. He was seen wearing a shirt with the Michigan State Spartans logo.
(c) gospel herald