Gospel artiste M4J is spreading the message of hope in his new song Mambo Safi which reiterates why Life in Jesus is better than any luxury in the world. The singer who is known for his songs like Yatima, Ngori to glory among others has no regrets in salvation and states that a person may have everything in the world but without Jesus all is actually in vain.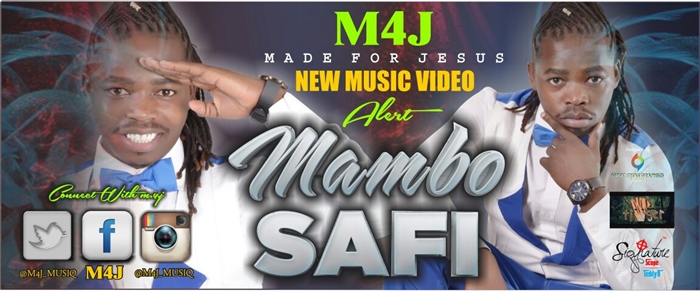 On a press statement he penned, M4J shared about the inspiration of his new song by stating :
"In my new song I compare life in the world where you may have money,luxury and all that but without Jesus Christ its all in vain. In my 2nd verse I talk about praising Jesus Christ because He alone is the Hero.
I believe that JESUS is greater than anything because he died for all of us, turned water into wine and fed 5000 people.
The song also encourages those in salvation to be happy in Christ dance for Christ and have fun in the kingdom of God."
WATCH THE VIDEO BELOW :