Some inspiring stories of how young souls do great things when everything is going wrong at the same time. This happened on Sunday morning when a young 13 year old boy rescued his young 1 year old brother at the Mombasa gun attack.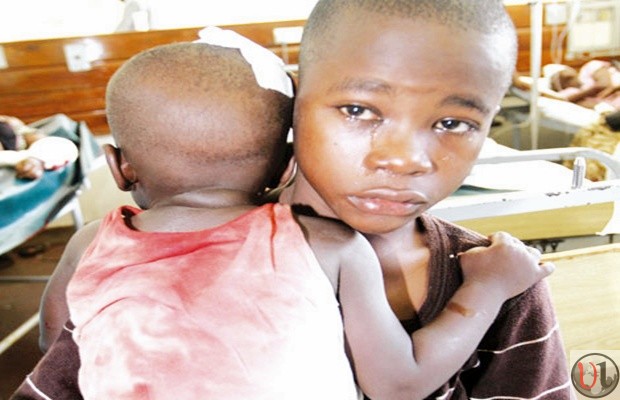 According to a report on the Standard :
"For 13-year-old Moses Gift and his 12-month-old brother, Sunday was like any other Sunday. They woke up very early in the morning and prepared for the church service at Joy Repentance and Holiness Church in Likoni, Mombasa as is routine since their mother died a year ago.
But Sunday, a big scar was planted into their life. The 12-month-old infant, Santrine Osinye was shot at the right side of his tender head after armed gunmen stormed the church, killing four people.
By the time of going to press, doctors were still trying to get the bullet out. The youngsters were among dozens of worshipers that were attacked at the church by hooded gunmen.
Mombasa County Commander Robert Kitur said that over four people were killed in what has been described as another "satanic attack".
"My mother died and we live with my father who works as a casual in town. Because he works up to Sunday, I have since my mother's death gone with my brother to the church for the service," said Moses as tears rolled down his cheeks uncontrollably.
He said that after the attack, they hid and when they came out they found that all the ambulances had ferried the injured to the hospital which left them with no option than to board a matatu to the Coast Provincial General Hospital, which is five kilometres from the scene of the incident.
Khadija Shikelly, County Director of Medical Services, said over 21 worshipers were admitted at the hospital.
She said that among those that were at the hospital were 12 women and four children and some had serious gunshot wounds. Some faithful who accompanied the injured prayed for Osinye and other victims.
"We have a total of 18 people admitted after sustaining gun wounds. Two are in the ICU," said Shikelly.
But the infant was still stuck at the arms of his brother after he was dressed.
A worshiper, Bartholomew Odhiambo, recalled that as the gunmen sprayed the worshipers with the bullets they shouted "Allahu Akbar" meaning God is great."
We as uliza links pray for the family.