We are back with our project
Niko Linked

 which mainly focuses on promoting new talents in the gospel ministry and today we introduce one lovely lady by the name

Leeze Muchai.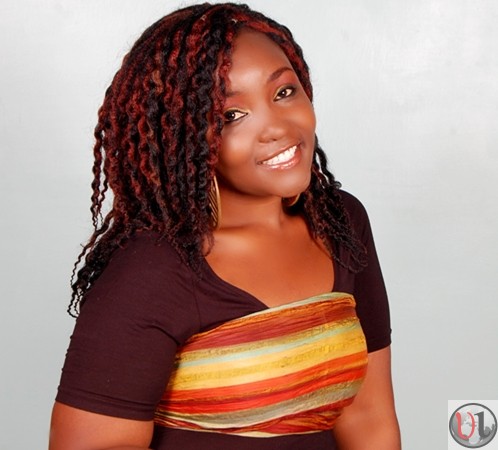 Currently working with Link Video Global of J blessing for her new Album we decided to get to k now more about her.
Who Is Leeze Muchai ?
She is first of all a daughter of the most high,if that was the only way I could identify and describe myself it would be enough,my whole identity is found in who I am in Christ. I am a daughter to very loving parents,a sister to six siblings and a friend to those who know me.
When Did You Start Singing ?
I started singing in Sunday school with my elder sister Hottensiah who is also a singer based in Austria. As i grew up i joined a couple of choirs and singing groups in primary school.
I was very passionate about singing but I had no idea that God had given me the gift to sing,i just sang! its only in my late teens that I discovered that I could sing and that's where my journey and passion for music really begun.
Do You Love To Sing?
I believe God created us to worship Him not just through song and dance but through our lives. I sing because God is worthy of my worship, to make Him known  and let people know that He lives.
There are many ways we spread the gospel and singing is just one of the ways that God has enabled the gospel to be preached. The world is hungry for hope and unconditional Love and only our Lord Jesus Christ can make us whole.
I sing only for Him and about Him to a world that needs Him whether they realize it or not.
So What Inspires Your Singing?
My greatest inspiration comes from the word of God. I believe every word spoken in the Bible can be turned into a song for every situation and circumstance in our lives. If I don't sing the word of God then what I sing is a lie.
We can only sing what God has spoken because the word of God is Life and we can stand on that word and be sure that what we sing is true without fear of contradiction!
What Are Your Hopes And Dreams ?
My biggest dream is that I will one day see God,this great God who I sing about, not because of anything I have done but because of His mercy.
I hope that the songs God put's in my heart will draw the world closer to Him, that they would experience healing and above all God's love for them. I hope to record my first album this year and also work with other artistes.
Tell Us About Your New Song Sina Mwingine ?
Sina Mwingine is my second song after my first single called "Siishi" which means cant live without. I recorded it in 2007 in collaboration with Shem of Wernono family who did a rap verse in it.
Sina Mwingine which means "I have no other",is a song that is close to my heart. I wrote it when I was going through one of the darkest moments of my life. Every word in the song is very personal and real as it talks about my Love for God,my walk with Him and the challenges that come with it. It speaks of my desperate need for Him and iI hope and pray that this song will be a source of encouragement to anyone who listens to it
Thank You Leeze . Will talk More Soon