The Kenya police on duty created a stir after they fired teargas to school kids who were protesting against their play ground being grabbed. Allegations had been earlier laid by the school to Weston Hotel who have been said to have grabbed Lang'ata primary school play ground for purposes of putting a car park.
Joined by several activists the school kids took to the streets of Langata to protest against such a and that's when they met the police on duty. After a couple of confrontations tear gas was fired at the kids leading to panic and every one running where his legs could carry them away from the smoke.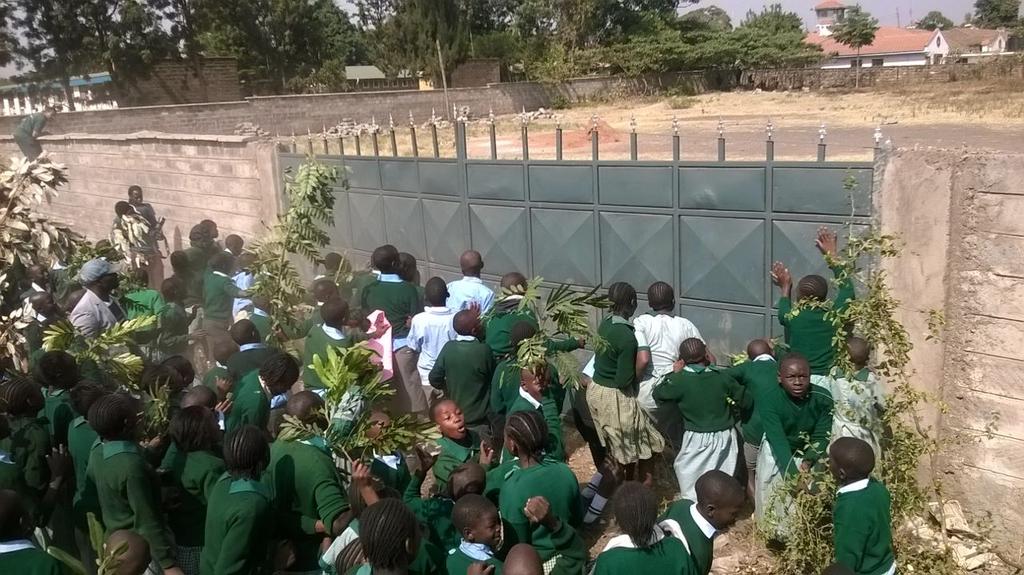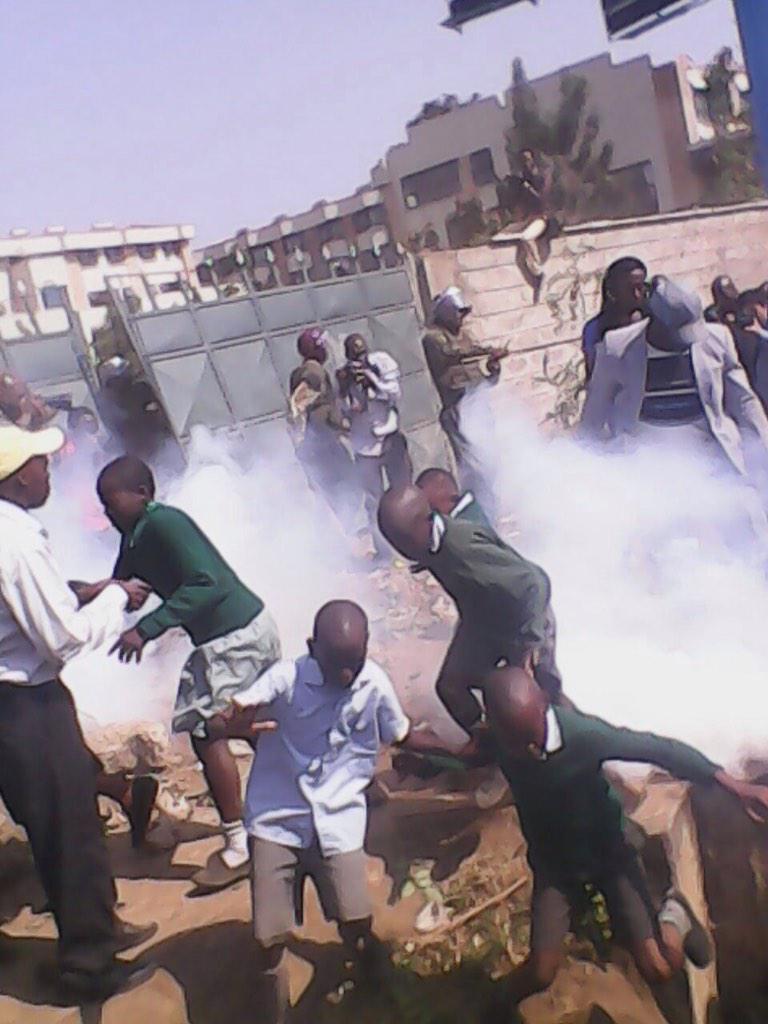 This level of impunity is unacceptable within the context of the current political and constitutional dispensation. We need to protect our kids and their rights need to be respected one person who went to the school said.
What is Kenya turning into ?