A Kenyan marathoner was awarded a second-place cash prize for her determination in finishing a race while crawling when she collapsed less than 50m from the finish line.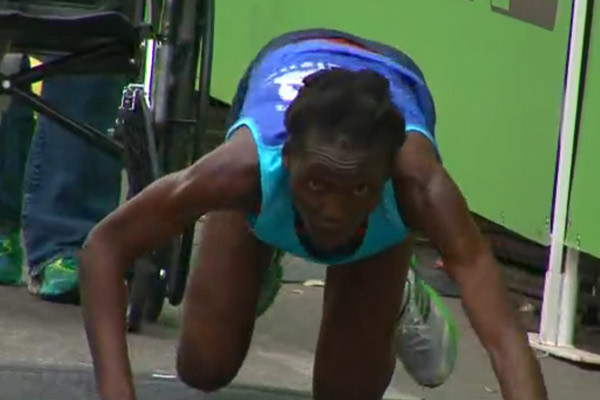 A Kenyan marathoner has won second-place prize money in a race despite collapsing less than 50m away from the finish line.
29 year-old Hyvon Ngetich had been leading the the women's marathon in Texas until her body began to cave in with two kilometres left in the race.
Despite appearing weak, she stumbled on until she fell on the tarmac in downtown Austin. The determined marathoner who was in obvious pain got on her knees and made an agonizing crawl to the finish line.
"Oh, God, thank you, I crossed," said Ng'etich. Race Director Jon Conley had this to say:"When she came around the corner on her hands and knees, I have never, in 43 years of being involved in this sport, seen a finish like that."
Ngetich was awarded the second-place prize money that she would have won had her body not given in.
Here is a video of Ngetich crosing the finish line.