Kenya women volleyball team have flown the Kenyan flag higher again after breaking the jinx of not qualifying for the Grand prix finals. The team which beat Algeria 2 weeks ago in the African Championship have done the country proud by beating Algeria in the qualifying rounds to book a spot in the lucrative final.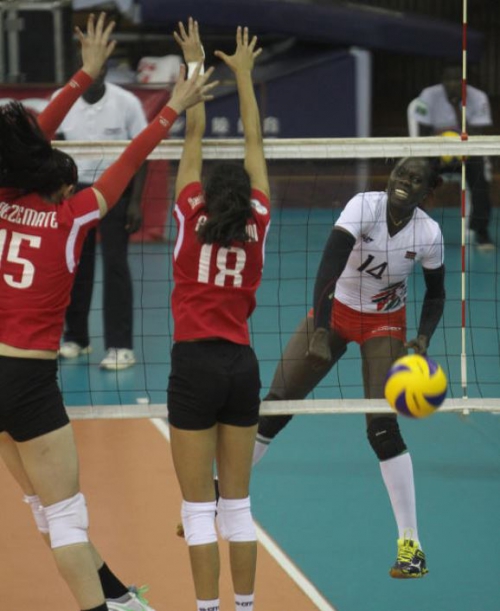 According to the Standard :
This is their first ever second round qualification in a world event, which will be played in Canberra, Australia, after breaking an away win jinx against hosts Algeria on Monday morning to finish top of Pool Q with seven points. On-form Prisons Kenya left attacker Mercy Moim surpassed 20-point mark, scoring 26 points including four blocks and three aces to propel the nine-time African Champions to a hard-fought 3-2 (20-25, 25-15, 23-25, 25-13, 15-13) win over Algeria at the Cheraga Omni Sport Hall. Algeria twice went ahead but Kenya responded emphatically, taking the second set 25-15 and the fourth 25-13, sending the match to a tiebreaker.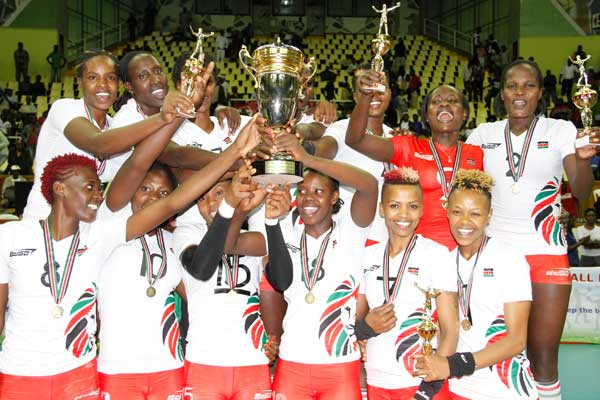 Moim was followed by captain Brackcides Agala who scored 16 points with Kenya Pipeline centre Ruth Jepngetich leading the blocking with sevens points. This was Kenya's third victory in a row against Algeria in less than a month and their first away win against the North Africans since 2007.