News reaching us is that Rakep Patel has been named the new Kenya cricket team captain after a series of decision were made.
Rakep Patel now fills the shoes of those filled by Collins Obuya who held the position when Kenya qualified for the Cricket world cup.
This comes when a new transition is taking place in the National Cricket team having recalled the likes of Thomas Odoyo and Steve Tikolo to catapult the squad to greater heights.
Rakep Patel is one of Kenyan cricket's clutch of promising youngsters, as Patel is an aggressive right-handed batsman and occasional offspinner.  Patel's first outing for Kenya came on his first-class debut, aged 17, for Kenya Select XI against Westerns in Zimbabwe's Logan Cup competition.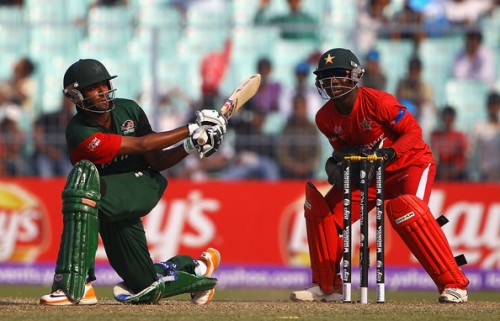 Patel started his career in the lower middle order, but has since moved up the order and his best ODI performance to date came as an opener when he cracked 92 to help seal a six-wicket win over Netherlands in Nairobi in February 2010

His stats are :
Batting and fielding averages
| | Mat | Inns | NO | Runs | HS | Ave | BF | SR | 100 | 50 | 4s | 6s | Ct | St |
| --- | --- | --- | --- | --- | --- | --- | --- | --- | --- | --- | --- | --- | --- | --- |
| ODIs | 37 | 33 | 4 | 573 | 92 | 19.75 | 922 | 62.14 | 0 | 2 | 53 | 7 | 17 | 0 |
| T20Is | 22 | 19 | 2 | 345 | 52 | 20.29 | 298 | 115.77 | 0 | 1 | 16 | 20 | 13 | 0 |
| First-class | 12 | 24 | 0 | 495 | 130 | 20.62 | 966 | 51.24 | 1 | 1 | 76 | 3 | 9 | 0 |
| List A | 47 | 42 | 7 | 764 | 124 | 21.82 | | | 1 | 2 | | | 20 | 0 |
| Twenty20 | 57 | 49 | 9 | 955 | 103 | 23.87 | 652 | 146.47 | 1 | 3 | 56 | 62 | 28 | 0 |