So what would a man do for his lady ? 'I would do anything for love' a young vibrant guy said in a forum that was focused on inspiring couples who are hoping to get married.
Unfortunately Didi of Kelele Takatifu was not on that forum but he showed what love is when he courageously took his girl friend hand bag and held it for her while she was held up. Would another man do that ?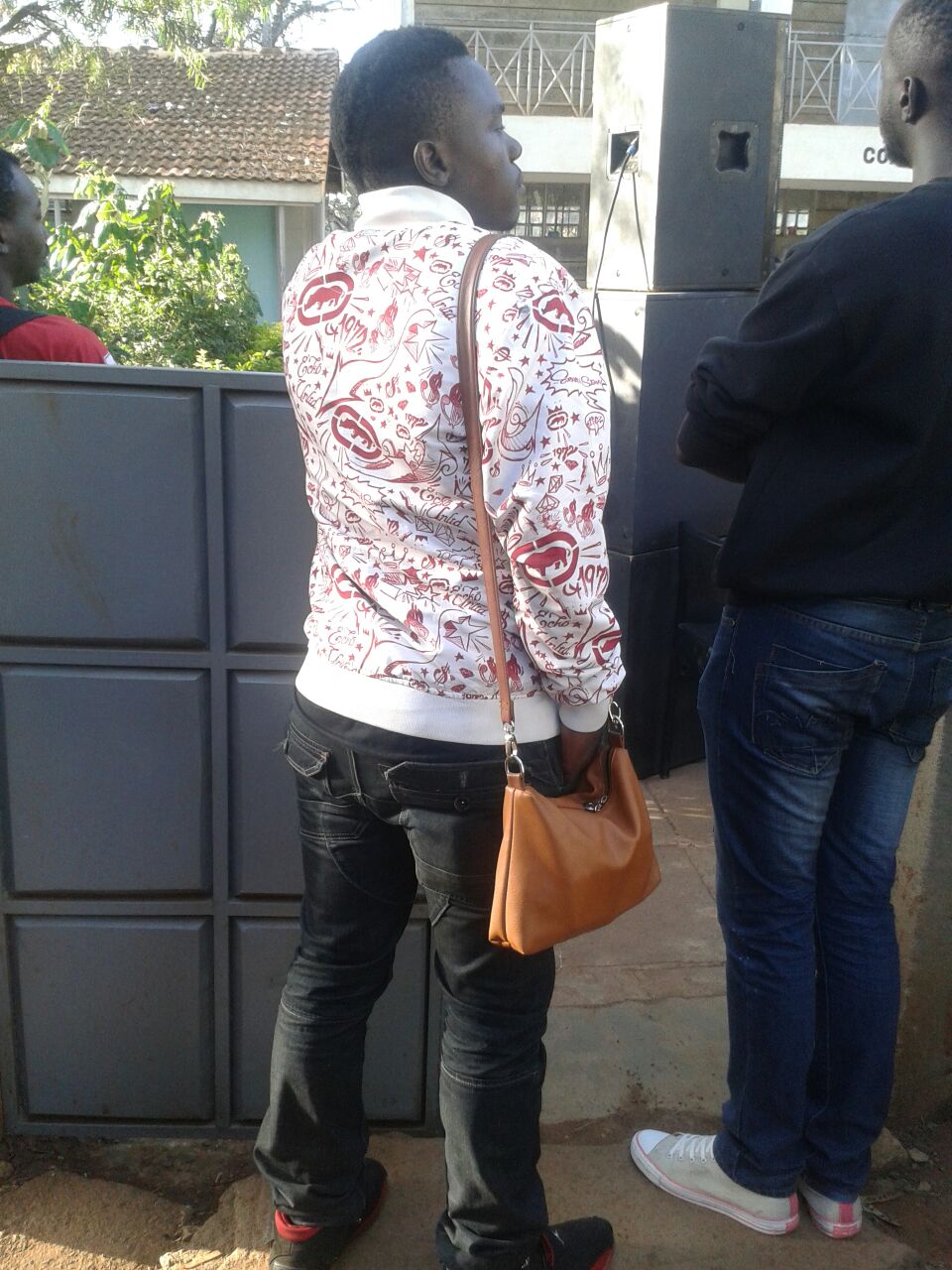 I am not sure about others but Didi has proven that in any relationship you have to meet the other spouse half way to be a happy couple. You have to show your lady or guy that you love them by simple acts of courtesy and respect as he did for his better half just before valentine's knocked on the door.
What is Love again ?