"So many times we want to praise God from our place of happiness. My experience has been that in our darkest of moments putting God in his rightful place accomplishes 1 of 2 things. The situation changes or my attitude toward my situation changes. Either way, break through!"
These were the words of Kanjii Mbugua, as he shared the message behind his new released single called Rauka.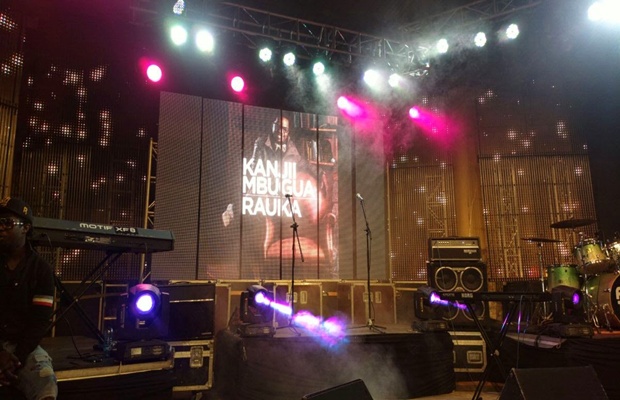 Kanjii released his 2nd music video from his new album called Rauka that brought the aspect of live recording and featured an amazing crowd that played the role of congregation and back up singers  who inluded Rigga [Ring Finger] and Aliquim [Alice Kamanzi]among others.
With Day Light Screens playing the part of  setting-up the screens this was for sure expected to be one great video.
See photos of the video shoot which was directed by J Blessing.
(c) CTA 101