Juliani/Julius Owino dubbed the voice of the youth a born again Christian is one guy who is just making headlines in most of the media houses.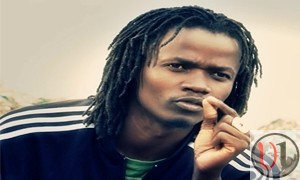 The reason is because he has done so many amazing projects to build the youth and encouraging them to grow through their talents.
Recently he did Voters Vs Vultures song before the March Elections which spoke about bad leadership and how Kenyans should make the right choice when electing leaders "Tusi Bleed Ndio Wa Lead".
Now he has also done  a song called Utawala which now has thousands of views on you tube and gets a lot of air play on tv. Just to mention Utawala article is  the most read story on our website.
The funny thing is that our brother Juliani forgot the lyrics of Utawala when being interviewed on KTN. It happens to many artistes i would say.
Watch below