We continue with part two of the story of gospel singer Joyce Mugayuki who has gone through pain and struggle in life and in marriage.
We hope the 1st part blessed you now to part 2.

[Click to Read Part 1]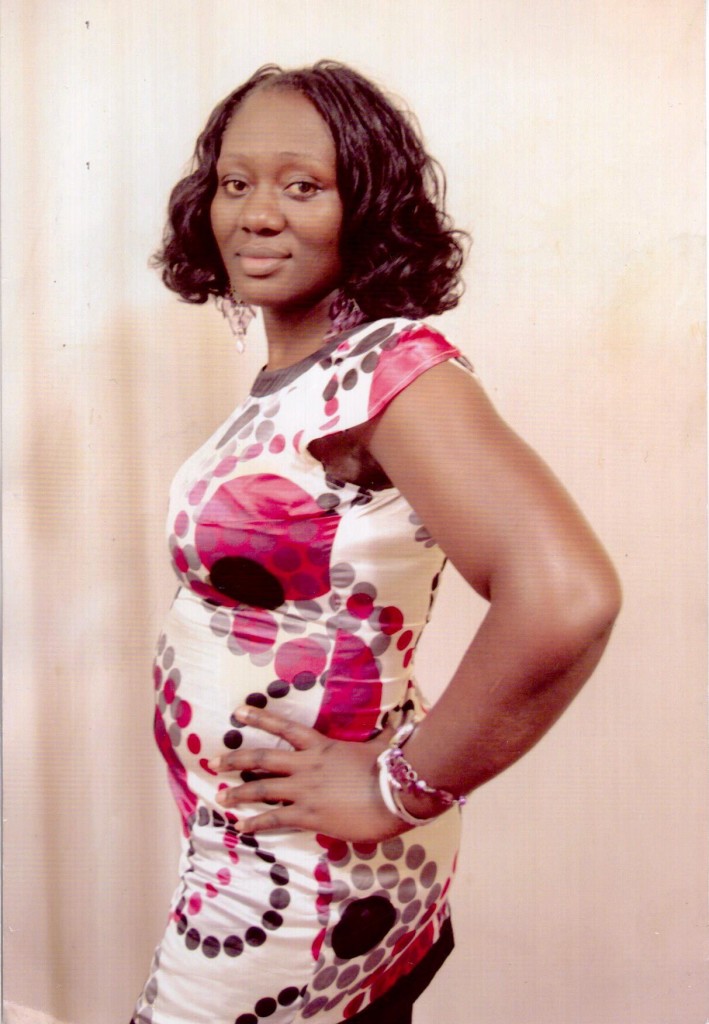 Three months down the line Joyce was kicked out of her cousin's house because her presence in that house was never appreciated. Her cousin suggested that she better look for a job, even if it was a baby sitting job for she never wanted to see her going back to Tanzania.
Her good dream of continuing with her education and speaking fluent English seemed to be far away from her, for she found herself moving from one house to another working as a house girl. She was born again, and joined a praise and worship team in her church and started getting friends. She learned how to pray trusted in God that one day she will go back to school for she was still a teenager of 19 years.
Her cousin who was her 'savior' went silent and she took time to check on how Joyce was doing.  It was for a good course as one day she called her with some good news.  She had got her another job in a Muzungu house( white woman house).  That at least was a light of hope for Joyce, as with that it would have helped her work and be able to go school because the European woman was not married and she wanted somebody to take care of her cats. [They always love cats]
In a delighted mood Joyce left her first job where she was being paid peanuts, and went to work for the European woman where her salary was like 5 times higher compared to the 'African' house. Her job was not that hard as she was tasked to make sure that the cats are 'living well' in terms food and bedding, cleaning the house like any other house girl would do.
Since she had a communication barrier of speaking fluent English, she started going for English classes. One will ask : "How was she communicating with the white woman before she started attending the classes ? " . The amazing thing is that the woman worked in Zanzibar for about 2 years and knew a bit of Swahili from association with other residents.
Later in 1998 the European lady was to get married in Nigeria, so she left the country and joined her fiance there. Sadly by that time Joyce was not yet done with her studies, she had to look for another job so that her life could move on. Oh it didn't turn out that bad either. Joyce was offered a new job by her neighbor who was a Japanese married to a Tanzanian.
The couple was different from the majority of couples in Kenya. They never went to church for they were not Christians but Devil worshipers.
Joyce tells us that the first day she entered in that house she was shocked to find funny and scaring pictures on the walls of that house. The setup of that house was so scary she says,  pictures of snakes,and many weird things made her spirit hard to connect with them
Joyce shares : "But what could I have done? my cousin who brought me to this country later was transferred back to Tanzania to go and work there, so I was left alone with no one to turn to. I vividly remember crying to God day and night.
I began fasting everyday, for 30 days consistently. I would do away with breakfast, lunch and take supper. That was my life.  I would pray and question God where did I go wrong with all these challenges facing me.
At times I thought that these people were going to kill me [I was just 21], but the presence of God was stronger and stronger in my life than the fears I had.
The good thing they did was : I had permission to attend my classes, they paid me better than the eurpoean woman, freedom to go to church and worship my God. What else could I ask for in the carnal world? . As much as i had this freedom deep inside I felt convicted and I shared the story with my Pastor, who is a Bishop now Bishop Michael Adipo and the church really supported me in prayers until I finished my studies.
Love And Marriage
"Two years later i met a man from western part of Kenya. He was looking good and I couldn't have dream't of meeting such a man. Mr. Henry Shichende was his name and after some time we started dating then got married in a colorful church wedding in the year 2000.
This was when I left my job with the Japanese couple as after 3 months they left for Japan." Joyce says.
Challenges Again
Joyce had dream't of a new turn in life but the new leaf started drying as time passed on. It was a dry spell in marriage. Her marriage was the beginning of another face of sorrow as she stayed in marriage for three good years without a baby, wondering what is happening because according to her she was not using any contraceptives.
Surprisngly at the start of fourth year she conceived and gave birth to a baby girl. The world of joy and the reason to dance was revived in her she felt like the moon was falling on her or the shooting star was over her roof.
Sadly this joy didn't last for long as after three and half months the baby passed on. "This experience was like somebody is pinching you at the same time putting some cold water on the pinch, i felt like God was mocking us and that he does not love us, how can a good God full of mercy and compassion do that to us. " Joyce says.
For sure I had served GOD with my whole heart and I was feeling like "Is this the way he was paying us?".
Joyce became bitter and bitter with God so much that she even refused to go to church for about one year. One fateful Sunday as she was sweeping her house, she shockingly heard a voice telling her "Wake up and go to church, you are angry at me because I took your child who was not yours, the baby was mine, you also are mine if I decide to take you to-day I will do that, for you don't belong to yourself but you belong to me. suppose you were a leader of a church meaning there is people under you would you have left them because your baby is dead?"
Joyce discovered that God was speaking to her, she repented for having doubted God and angry at Him she stood up, and started going to church.
The voice followed her as she was in church worshiping God, He spoke again and told her to take a pen and a paper and draw something, God said that next year a time like this you will be breast-feeding a baby. That was two years after the death of her first-born. What was this ? . Was this really going to happen ? .
The following year, true to God's word Joyce was carrying her second born, a baby girl called Nuru (Light). Can We Get an AMEN. This is true.
Now they are happy and enjoying the faithfulness of the Almighty God.
He spoke again and His voice was so clear that He gave her the assignment to do, in His house and that is to sing. She started recording her first album in 2009 with her first song Ntakuimbia Bwana( I will sing to you Lord).
She has seen God raise her to a point of using music to heal His people. Joyce sings in 3 languages which are:  Hayah, Swahili, and English.
Joyce's Final Words.
I just want to encourage my fellow musicians, somebody who is going through challenges of various places in their life. Hold on because God has not forgotten you. He knows you better, He knows your name, please call upon the Name of Jesus for it is the only name we were given in Heaven and on Earth, call, call Him He is near don't get tired He will surely came for you.
Joyce is working on producing her second album and if you wish to help her reach her destiny please call/text 
0720 222 884
Download her new music on mdundo.com