The mother of many Kenyan gospel singers and add to that mentor/role model "Jemmimah Thiongo" has a new music video.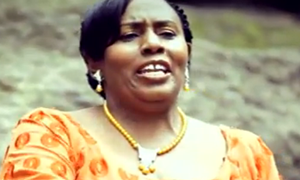 After doing Mganga She now will be releasing her new video Nakutafuta which is one of the songs in her album "Penya". 
Nakutafuta is the new song, a worship song in which she reiterates that she is "Searching for GOD and prays that GOD will not stay far from Her".
Watch the new video teaser below and keep it locked as we will let you know when the whole clip is ready. Be Blessed Abundantly