Rosemary Siggins is the smallest mother in the world, a height of just 2 feet, 6 inches tall. She is a true medical miracle and inspiration for anyone who feels life is a struggle. She defied doctors when she became the world's smallest mother.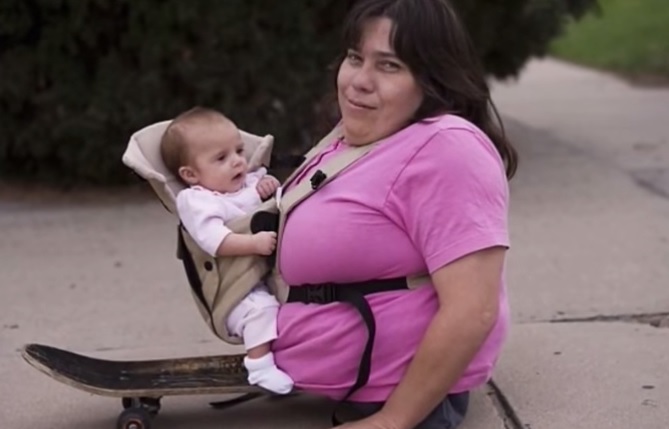 When Rosemary was 2 years old, she had to get half of her body removed. Suffering from a rare disease called sacral agenisis. She found prosthetic legs too painful, and decided to use a skateboard to get around. She says it's the "difference between feeling trapped and feeling free".
Rose was always worried that finding love and having a family would be a major problem for a girl her size. But, that all changed when she met an auto mechanic, Dave Siggins. He worked at the auto part shop that she attended regularly.
They fell in love, and got married after spending some time together. Amazingly they were able to conceive a child, and even though doctors advised Rose to abort the baby she was determined to choose life. Rose went against the doctors' advice and now has two healthy children, Luke and Shelby!
Rose says her kids love having the shortest mom in the world and their friends thinks she's cool because she rides a skateboard. She is truly an inspiration to anyone who is going through any kind of struggle.
See video below: