Groove Award Nominee
Heyz Da Brand

has released his new video

"I Am Nothing"

 with young talented brother

Fleksy.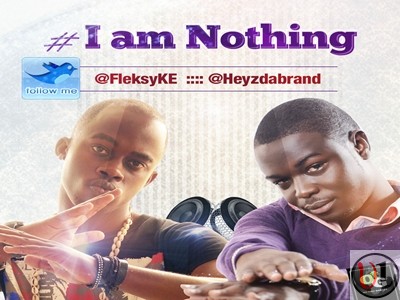 This is the new song that has got a lot of downloads on Mdundo and also radio air play since it was released a few weeks ago.
I Am Nothing is a Prayer for help from God in total submission for his help and Him alone since were made of Flesh and Blood and cannot do it in this life without the help, grace and Speed from Jehovah.
Heyz and Fleksy reiterate that : "As you listen we believe and hope it shall minister to your life and Transform you to a greater and better person and desire to be in full submission to Christ Jesus."
Now Introducing Fresh and New I Am Nothing By Heyz Da Brand And Fleksy fresh and New on Uliza Links.