A gossiper could be  a person , websites , TV or radio station that have/has "factual" information about something or someone but proceed to reveal information to people or public who are not actually part of the conversation.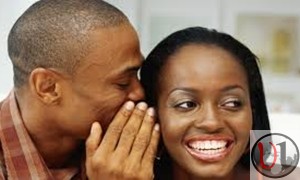 Gossip is distinguished from sharing information in two ways:
1.Intent. Gossipers often have the goal of building themselves up by making others look bad and exalting themselves as some kind of repositories of knowledge.
2.The type of information shared. Gossipers speak of the faults and failings of others, or reveal potentially embarrassing or shameful details regarding the lives of others without their knowledge or approval. Even if they mean no harm, it is still gossip.
5 Reasons against gossiping
In the book of Romans, Paul reveals the sinful nature and lawlessness of mankind, stating how God poured out His wrath on those who rejected His laws. Because they had turned away from God's instruction and guidance, He gave them over to their sinful natures. The list of sins includes gossips and slanderers (Romans 1:29b-32). We see from this passage how serious the sin of gossip is and that it characterizes those who are under God's wrath.
1.  Gossip actually changes the way we see people.
This is profound–and scary.  It's a good reason to be very choosy about what kind of information you'll listen to–and what kind of information you'll share with others.
2.  Gossip produces long-term unhappiness.
A good gossip session can be pleasurable at the time, but that feeling of camaraderie and being in-the-know doesn't last, and soon gives way to guilt.  Over the long-term gossip makes everyone unhappy.
3.  Gossip makes you look bad.
When you gossip about others, your listeners perceive you to have whatever qualities you are attributing to others.  So if you're criticizing someone for being irresponsible, your hearers will perceive you to have that same flaw.
4.  People won't trust you if you gossip.
If you're gossiping to someone, it's not much of a stretch for them to imagine you gossiping about them.
5.  Gossip is just not nice (but you already knew that).
If you do hear gossip, let it end with you.  Choose a kinder subject, and move on.
1 Reason for gossiping
According to researchers, hearing gossip helps us make savvy choices out in the real world.  If we know the dirt on people–who's likely to help us, who's likely to do us harm–we can use that information to make better decisions about our interpersonal relationships.  And it's a lot faster to gain that knowledge through hearsay than from personal experience.