From the 1st meeting of Kenya gospel ministers fun day at Karura Forest now they bring you another meeting for gospel stakeholders  to be held on Friday July 4th. Half Kesha will be a praise and worship meeting for gospel artistes, producers , presenters and DJ's as they share about GOD's word.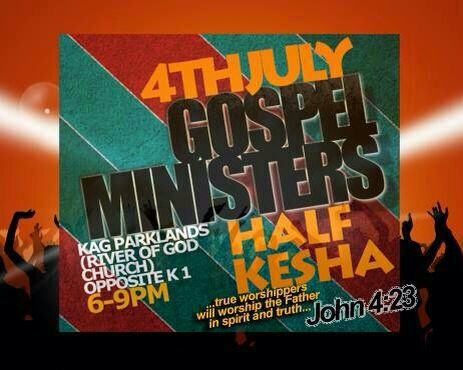 If you are one of the named professionals then you need to grace KAG Parklands [River Of GOD Church] located at Parklands behind K1 from 6pm -9pm.
Don't miss out as this is the start of better things to come for the gospel inistry.