Kenyan Lupita Nyong'o was awarded at the Holy Wood film Awards on Monday 21st October at the  Beverly Hilton Hotel.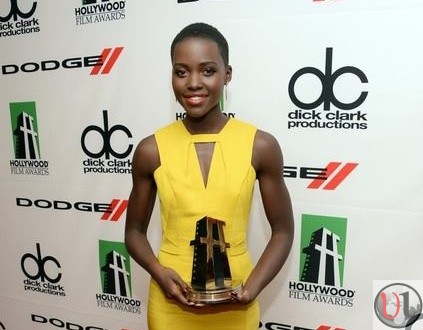 Ms Nyongo was honoured with the New Hollywood Award for her breakout role in Steve McQueen's 12 Years A Slave which debuted in select theaters in the US, UK and Canada over the weekend.
The Hollywood Film Awards ceremony is considered as the first stop of the award season and plenty of A-Lister's packed the full banquet room.
The newly minted Hollywood wonder girl was introduced by actress Angela Basset who paid glowing tribute to the newcomer.
Ms Bassett said that movie goers will be treated to a "breakthrough performance that they will not soon forget"
Ms Nyong'o has been billed as one of the top contenders for the best supporting actress Oscar award.
Here are the photo's below :