Groove Awards male artiste of the year Bahati spoke of how his journey started 7 years back and what really made him start music as an artiste. Bahati stated that his passion was actually to become a soccer player and not a musician because he was struggling in life having been raised in East-lands at ABC Children's home.
Bahati was to later join music to at least find some income from it as the other option in the slums was to join the vice of robbery where most youths fall into just to survive.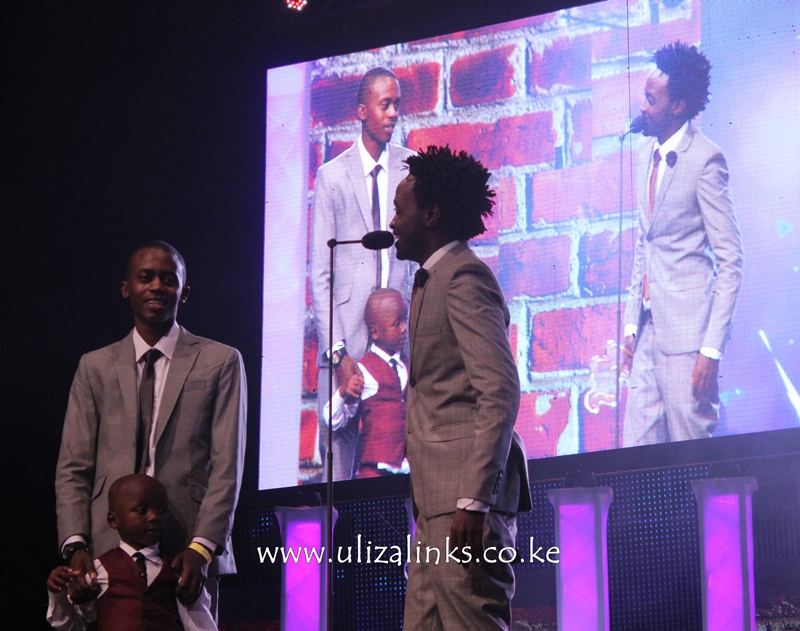 Looking back on Sunday after being named as the 2015 Groove Awards Male artiste of the year Bahati shared of his moments back then when he was living in Mathare.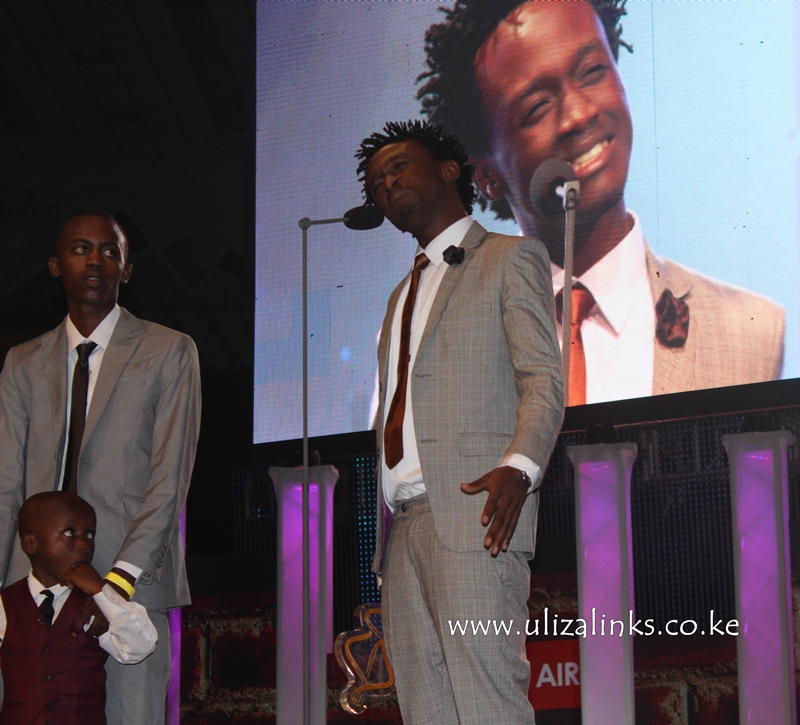 "I can remember Seven (7) Years ago at HURUMA (Mathare Constituency) When the Journey was Tough. When holding the Microphone was Never a dream to me because I Never thought of You using me in Music. And the Only time I came close to the Stage was Once a Year when I cheered and admired Rufftone & Ringtone in Preaching Crusades @ Huruma Stadium & Mathare 4A Grounds. God I will always tell my Heart. I can Remember the Only Passion I had was in Football because like any other GHETTO FOOTBALLER I wished MYSA could spot me & take me to Norway Cup at least nipande Ndege.

Lakini Jo Nlikuaa Chiiiiii_niiii Kwa Uwanja wasee walikua Wananiiita Mguu- K 😂. Due to life frustrations, Most of my childhood friends Ended up as Thieves juu pia Kulala Njaa mtaani ni Hard. Sahiiii Ma Boyz wangu kibao wameangushwa. God you Know my Heart. Ata hii Mziki nayo Nlianza Tu Juu ya shida siii Ati ni Talent nkonayo iiivooo Apana ziii But Umenihurumia Yaaani kila siku."